9 | WET-ON-WET INSTALLATION WITH DOUBLE APPLICATION (SUCTION EFFECT)
IMPORTANT
Simply laying the item on the wall, which is typical with ceramics, will not ensure correct grip (even with very soft adhesive) and will lead to the product detaching over time.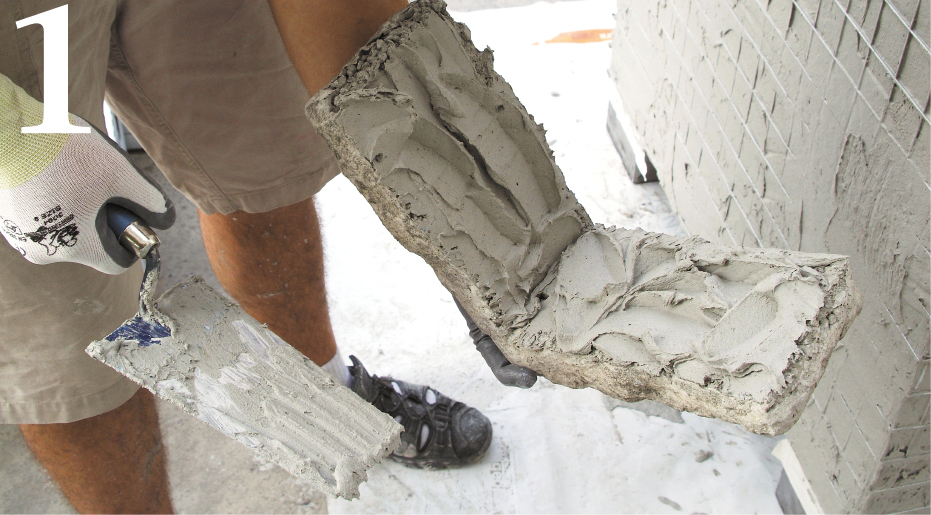 1. USE A TROWEL TO SPREAD AN EVEN LAYER OF GEOCOLL® ON THE BACK OF THE STONE.
Never use a trowel with teeth to spread adhesive on the base (as is standard with tiles). Spread Geocoll® over the entire back of the stone - adhesive only dotted here and there will concentrate load in small spaces and could create cracks or detachment due to thermal expansion. Take special care with panel models.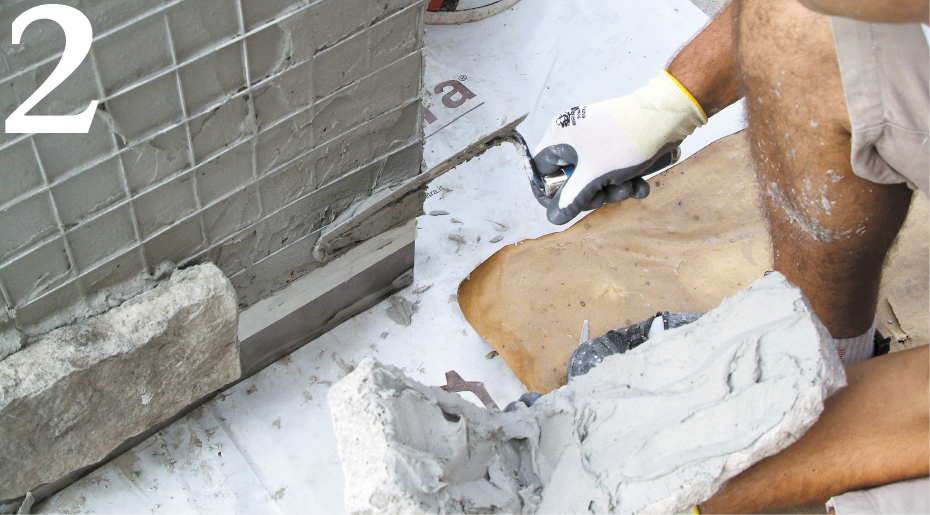 2. ALSO APPLY A THIN LAYER OF GEOCOLL® TO THE WALL.
Using the edge of the trowel spread a thin layer of adhesive on the wall where the stone will be positioned, in order to implement the wet-on-wet technique.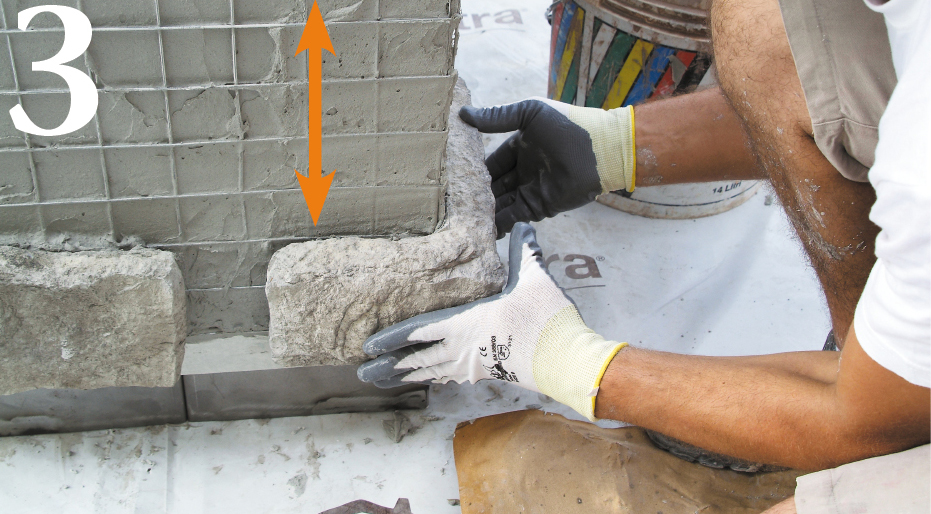 3. POSITION THE STONE BY EXERTING PRESSURE AND SMALL MOVEMENTS.
Move the piece until excess adhesive is pressed out, ensuring perfect adhesion.
Vertical movements (up and down) for corner pieces as shown in photo 3.
Sideways movements (left/right) for flat pieces as shown in photo 5.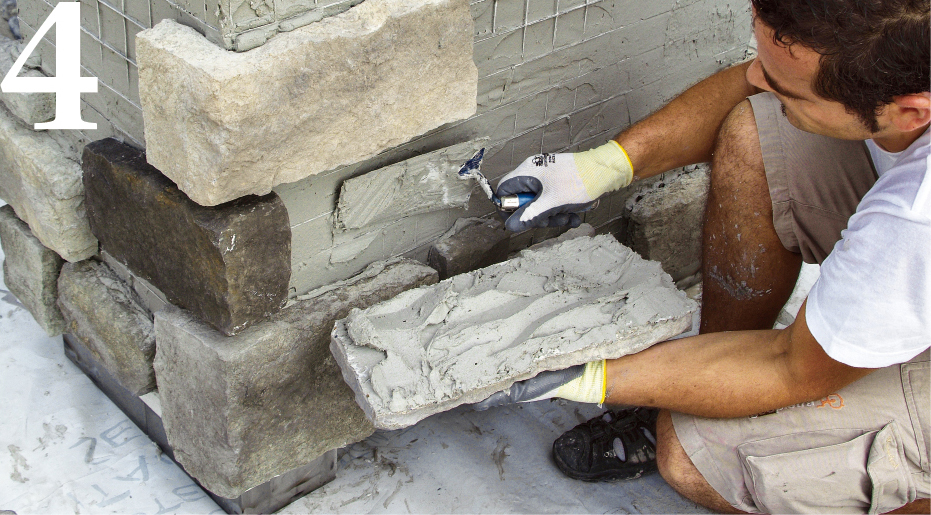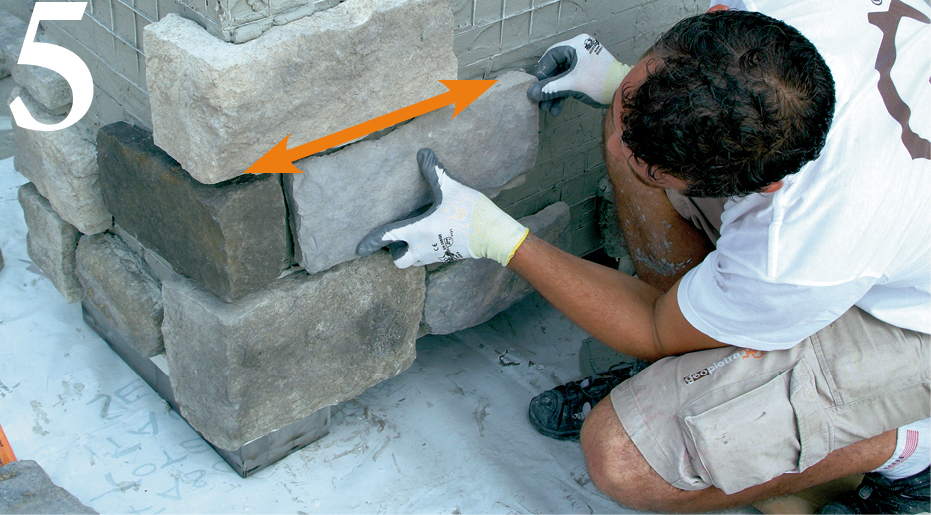 THE MOVEMENTS SHOWN IN PHOTOS 3 AND 5 ENSURE THE ADHESIVE STICKS TO THE BASE WITH A SUCTION EFFECT.
Avoid striking the stone with the fist or rubber mallets.