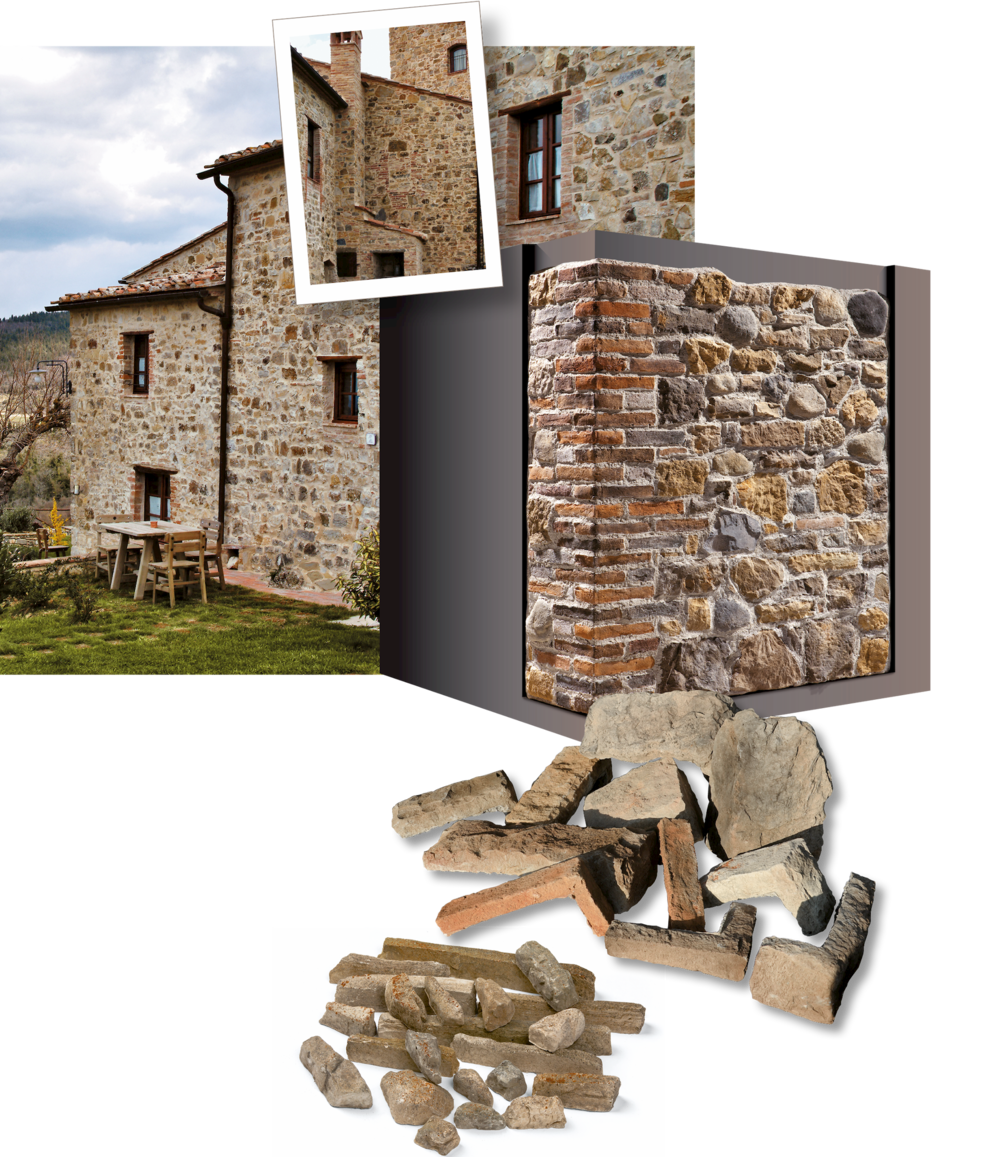 Model on request MR
In the photograph
A customised wall can be created ON REQUEST by choosing and mixing models and shades in the collection at will.

Each stone wall is unique, and as a result murogeopietra offers the possibility of numerous combinations of textures, profiles, shades and finishes that are limitless when designing the appearance of façades.
Compose and customize your project with us
How a stone wall is created
Create the right tune with stone, colours and finishes.
Specially created to research traditional solid walls, our laboratory offers innovative solutions and is an endless source of inspiration.
The importance of three-dimensionality
Authenticity around every corner
Corner pieces are essential
Corner pieces are often overlooked, but they are fundamental for making slim manufactured stone veneer cladding look authentic.
Models of Customised wall MR other
More than a product
Innovation, versatility, experience and experts available to carry out technical inspections, support teams on site, and assist kick-off operations all underpin our offering.