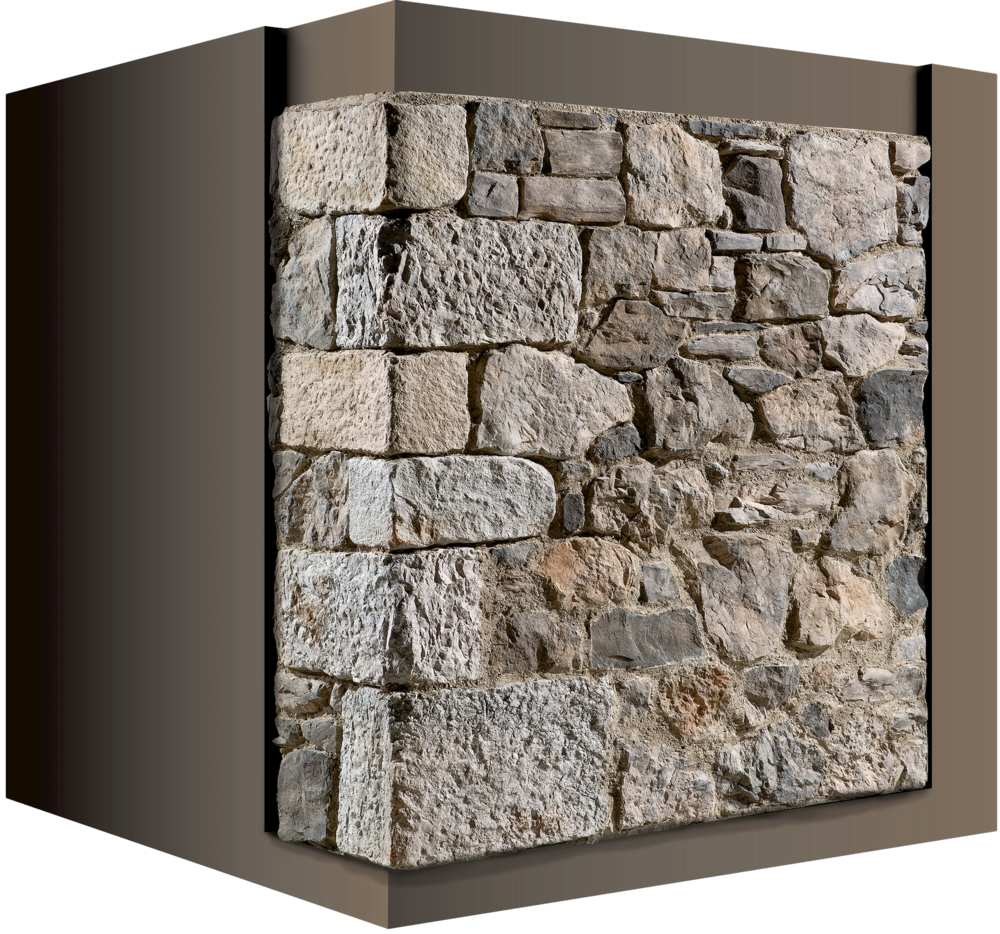 Geocorner | Cantonale | Antico
| CORNER |
Mixed HEIGHT from 18 to 48 cm ~
Mixed LENGTH from 38 to 50 cm ~

To order, indicate the ML required, the order will be processed considering a gap of 2 cm ~ and rounded to the piece.
In the PHOTOGRAPH alongside
GEOCORNER ANTICO P43 angle bar with murogeopietra® on request (MR of Botticino GT and Camuna GT),
INSTALLATION WITH JOINT, finished with full/over-grouting technique with GEOBI, large grain, grey mortar.
Corners have always had a central role in loadbearing stone walls, being of considerable importance for the overall stability of the structure. Stones of particular size and shape were used for this purpose, and worked further if necessary. There are different corner stones depending on the area and type of construction.
GeoCorner CANTONALE ANTICO angle bar (P43) It reproduces the squared cantonal rough-hewn by hand, detected by old centuries-old walls. Typical of many ancient buildings, it was an essential element to give stability to the structure. Can be combined with numerous models, preferably square, white or light-coloured.
One colour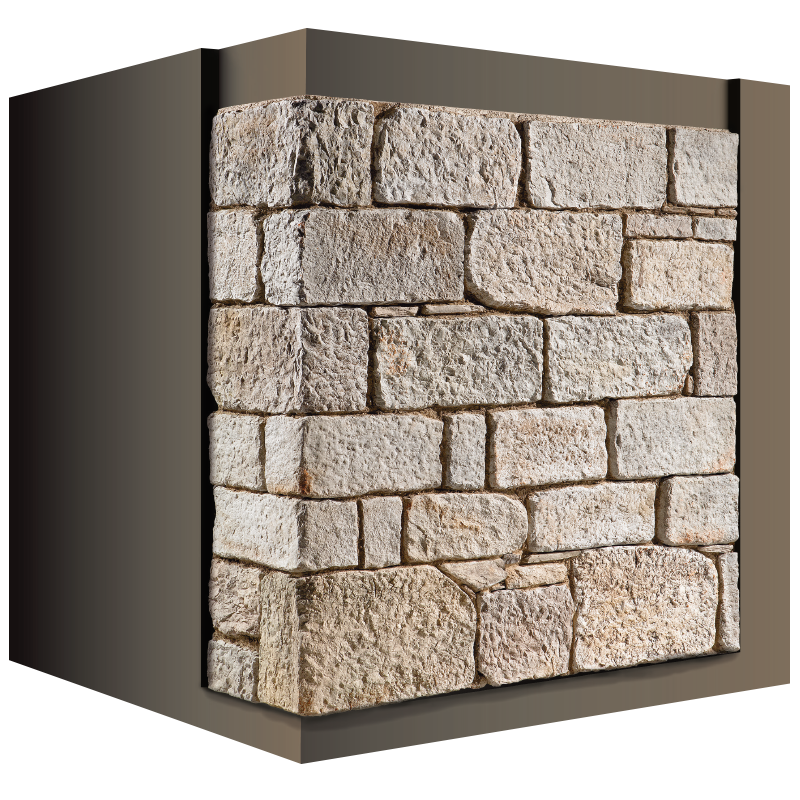 Geocorner Antico | White |
The GEOCORNER ANTICO P43 angle bar with GEOFLAT ANTICO P43 flat panels.
INSTALLATION WITH JOINT, normal finish with GEOBI mortar
large grain | colour Toscana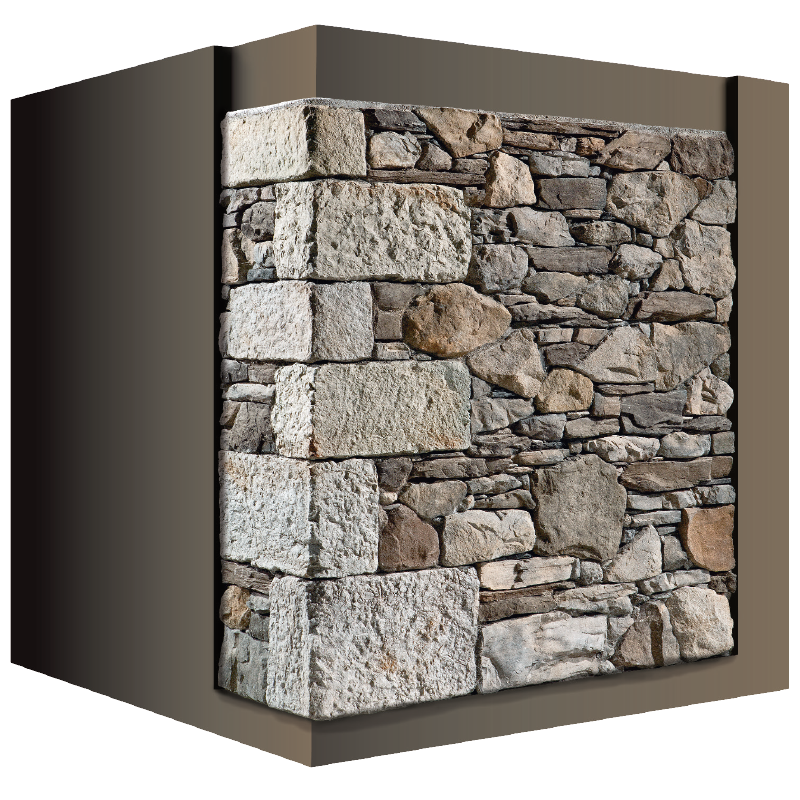 Geocorner Antico | White |
The GEOCORNER ANTICO P43 angle bar with the ONO DEGNO P75 model.
PLUS DRY INSTALLATION, GeoColl + black dye.
ALSO OF POTENTIAL INTEREST
Material
WHERE OUR IDEA OF BEAUTY TRANSPIRES
Nature teaches us to detach from the idea of absolute perfection, in order to achieve authentic, spontaneous creativity, full of originality.
About us
SEE, TOUCH AND CHOOSE YOUR WALL
1200 square metres at your disposal. A place where you can find inspiration, speak to our technicians and experience the entire collection.