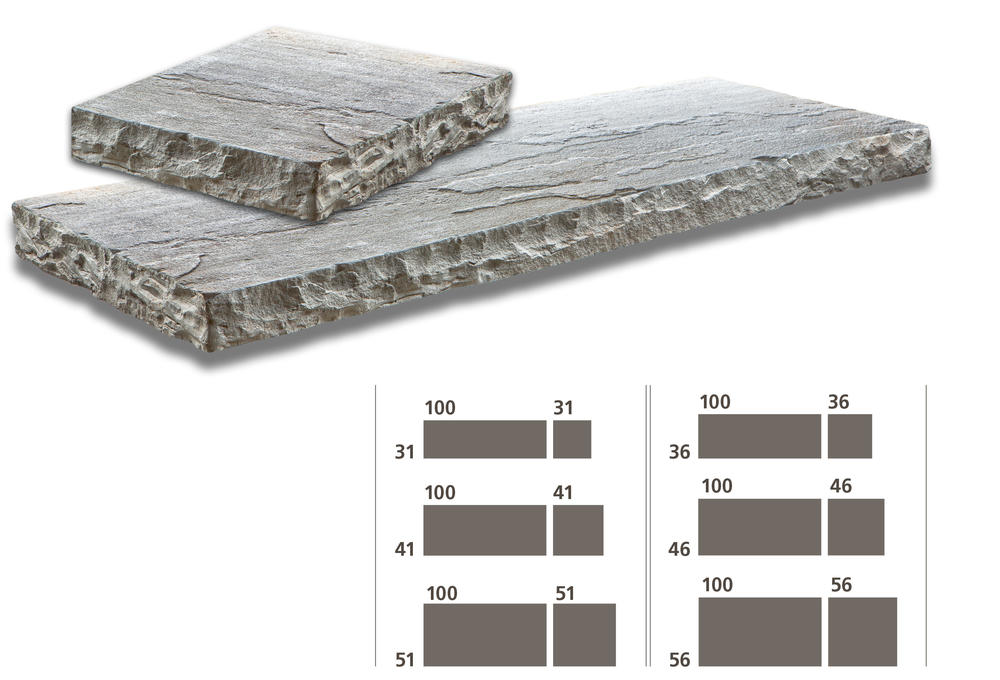 GeoCover | Spacco
WALL CAP
Length 100 cm
Width 31 / 41 / 46 / 51 /56
COLUMN HEAD
Square - Side 31 / 41 / 46 / 51 /56
Processing splitted on 4 sides
The coping are supplied with a drip stop
The wall cap and column head, with the GeoCover Spacco model, show the sophistication and aesthetic authenticity typical of Geopietra® style. The sculpting and finish of natural stone is reproduced perfectly in our manufactured stone veneer panels.
Spacco model shown here takes its name from the typical process used to sculpt edges, whereas the surface has a natural finish. The mix is made of quality rock grains, cement with high-strength additives, and reinforced with fibreglass.
GeoCover Spacco column heads and wall caps are provided in a fixed length and height, but in different widths. The model is complete with a drip feature.
The 5 colours available have been designed to match perfectly with the wide colour range of Murogeopietra® internal and external stone cladding. As with the stone for the cladding, Spacco coping also exhibits the beauty and emotion of days gone by.
Available shades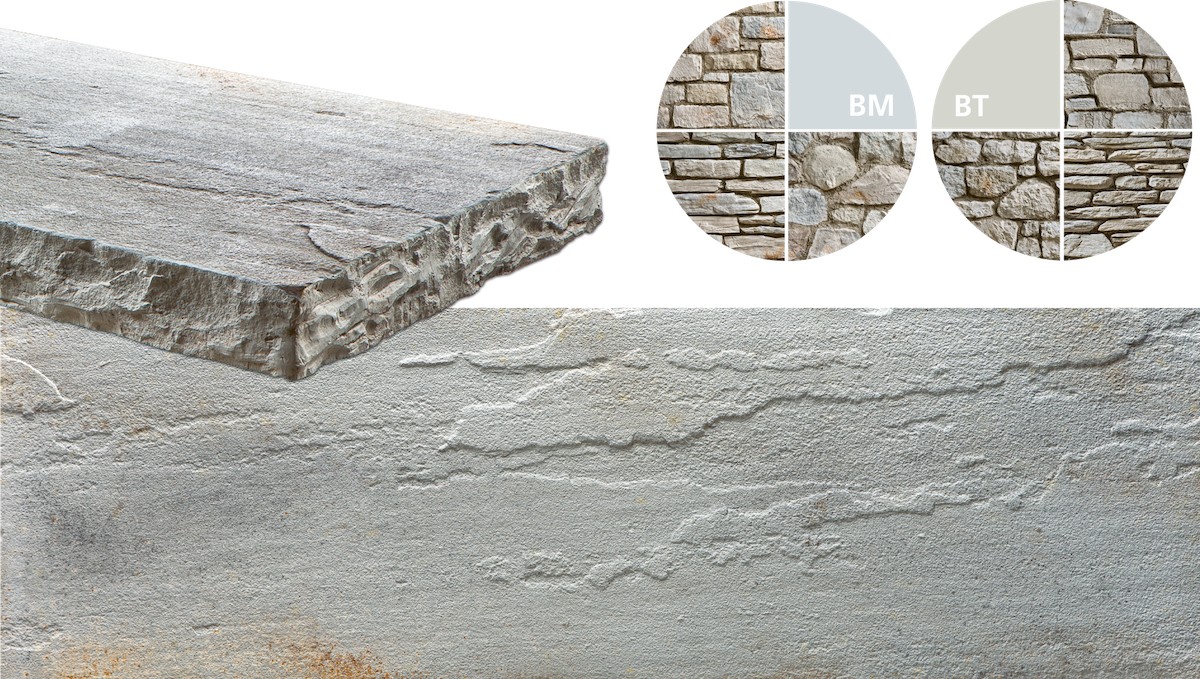 Bianco Terra | BT |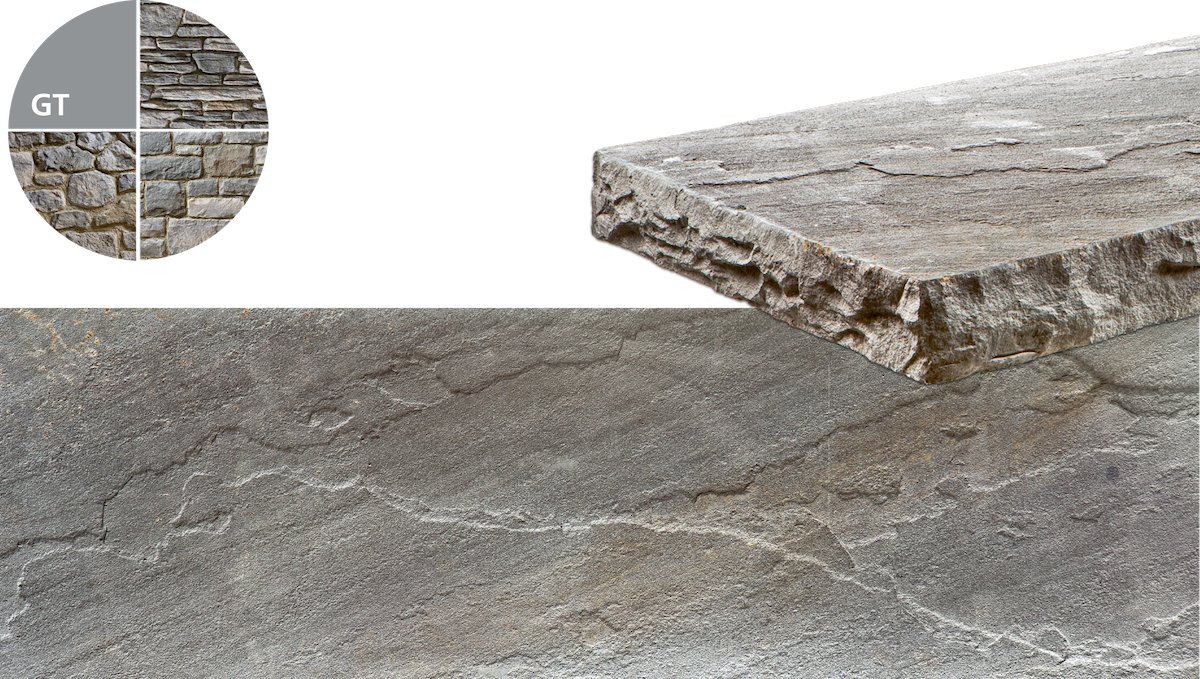 Grigio Terra | GT |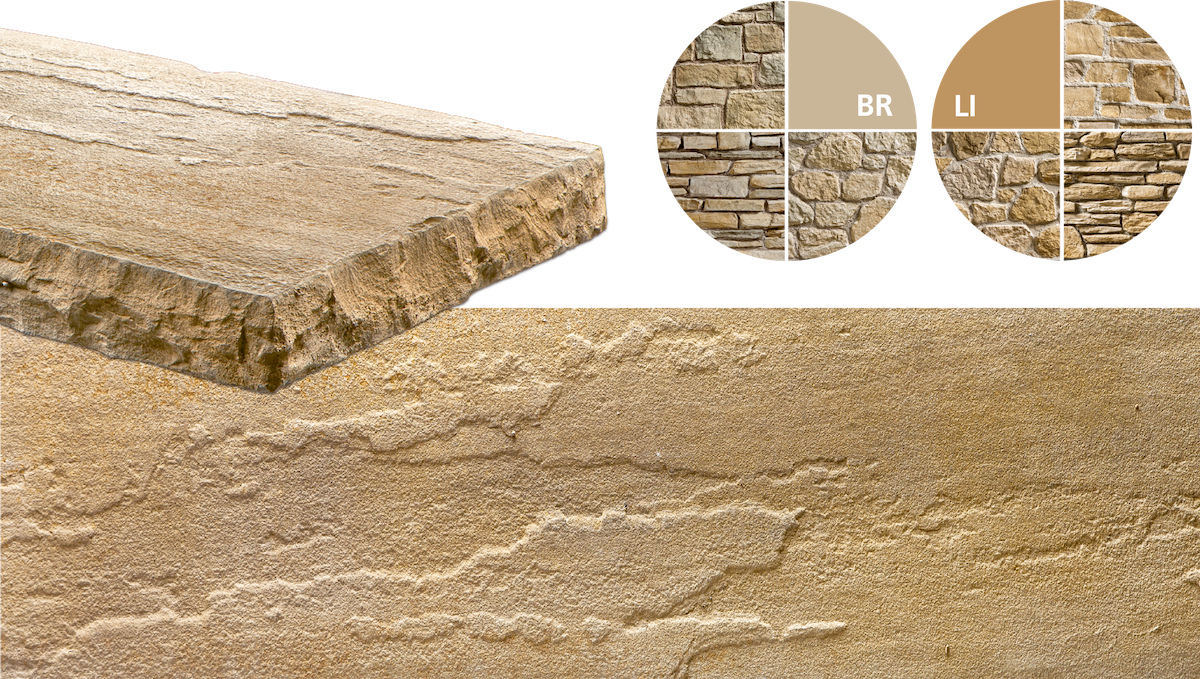 Bianco Reale | BR |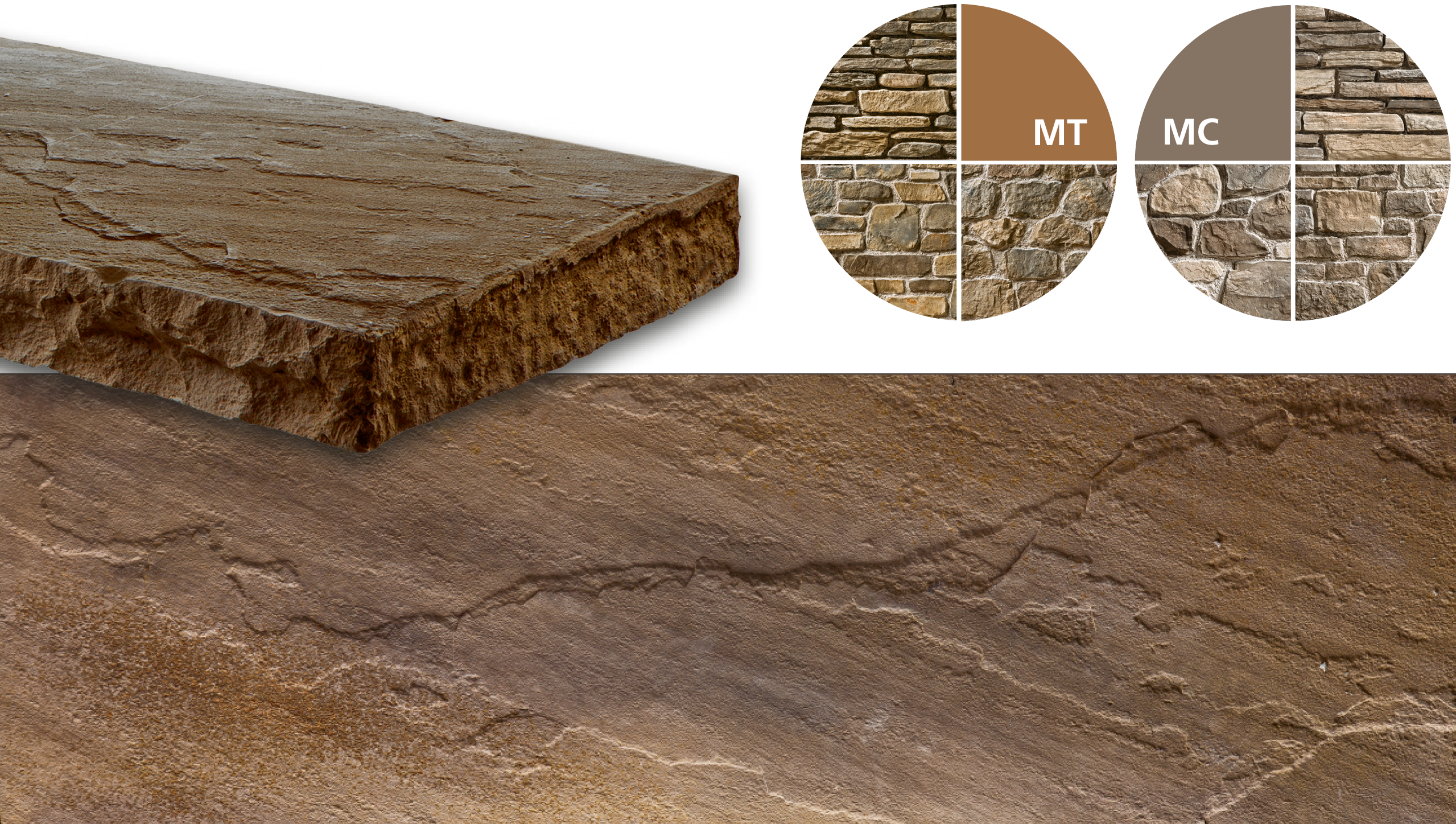 Marrone Terra | MT |
Grigio Perla | GP |
RESOLVE JOINT INFILTRATIONS
We all appreciate the importance of preventing water from penetrating walls from above. Numerous methods have been adopted using stone, cement-bonded agglomerates, copper or steel flashing - in all cases the critical point continues to be the joints between the various pieces.
It doesn't matter what material is used for grouting between the various elements - atmospheric agents, thermal expansion and structural movements cause water leakage over time.
The formation of saltpetre and loose plaster or cladding are the usual results of water penetrating walls.
While researching and implementing GeoCover wall coping, Geopietra® designed and tested a safe simple solution that solves this problem.
A specially-adapted stainless steel plate at the joints on the back of the product channels water infiltrations from the joint outside the wall and its covering. This is illustrated below:
It is advisable to fit the coping before wall coverings.
INSTRUCTIONS AND ASSEMBLY KIT
TECHNICAL MANUAL
Stainless steel plates
With the new installation system involving the use of a plate provided, Geocover addresses the issue of infiltration in joints.
ALSO OF POTENTIAL INTEREST
MATERIAL
WHERE OUR IDEA OF BEAUTY TRANSPIRES
Nature teaches us to detach from the idea of absolute perfection, in order to achieve authentic, spontaneous creativity, full of originality.
ABOUT US
SEE, TOUCH AND CHOOSE YOUR WALL
1,200 square meters at your disposal. A place where you can find inspiration, speak to our technicians and experience the entire collection.