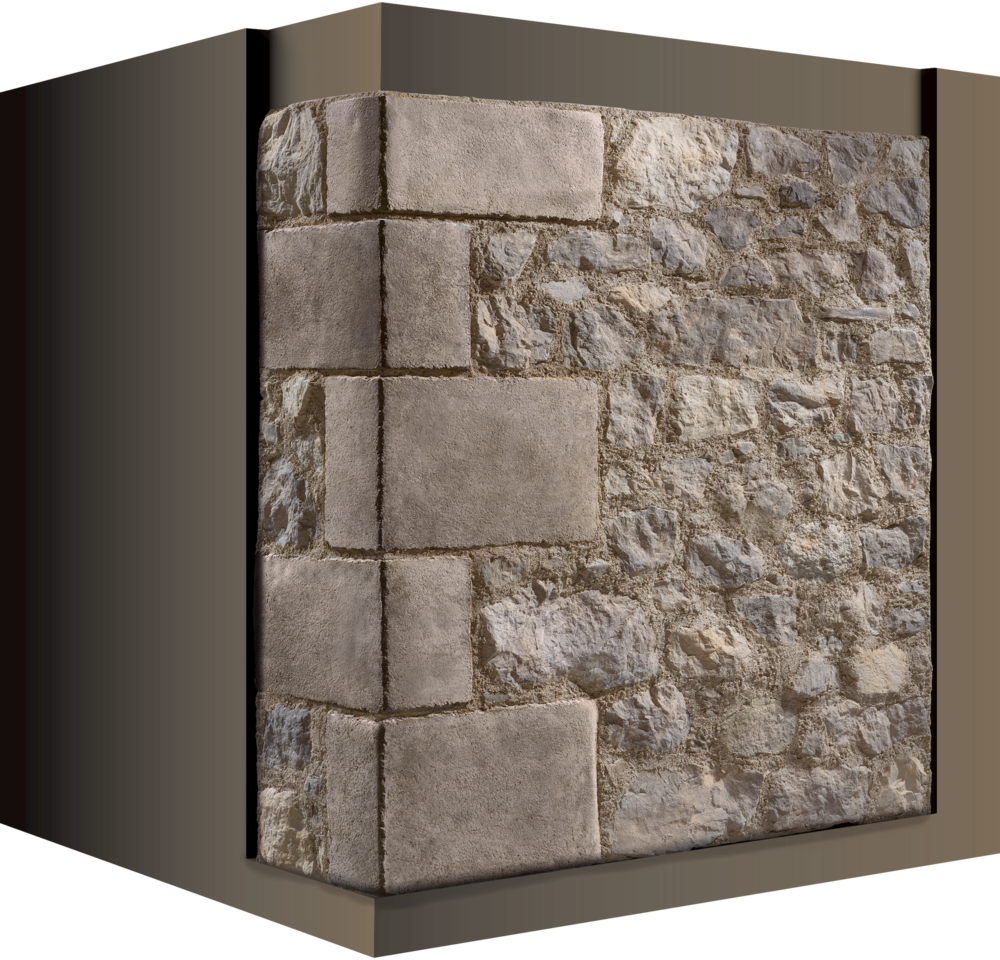 GeoCorner | Cantonale | Squadrato
HEIGHT mixed 30 / 35 cm~
LONG SIDE 50 cm~
SHORT SIDE 20 cm~
Indicate the number of metres required. The order will be dispatched considering a joint of 2 cm and will be rounded to the full piece dimension.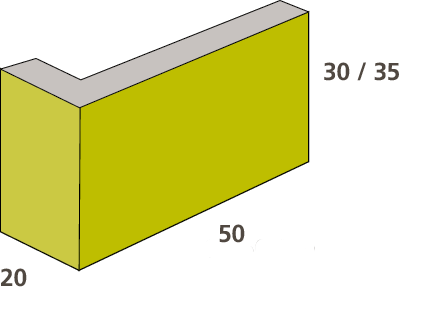 Corners have always had a central role in loadbearing stone walls, being of considerable importance for the overall stability of the structure. Stones of particular size and shape were used for this purpose, and worked further if necessary. There are different corner stones depending on the area and type of construction.
GeoCorner SQUADRATO angle bar (P40) is obtained from a type of soft stone used in some areas of the Mediterranean. It is cut using a saw and finished using a bush hammer to create a uniform surface. As a stone corner cladding, it can be combined with any finish and numerous stone models, by selecting a colour to match the manufactured stone veneer corner with the colour of the wall.
COLOURS AVAILABLE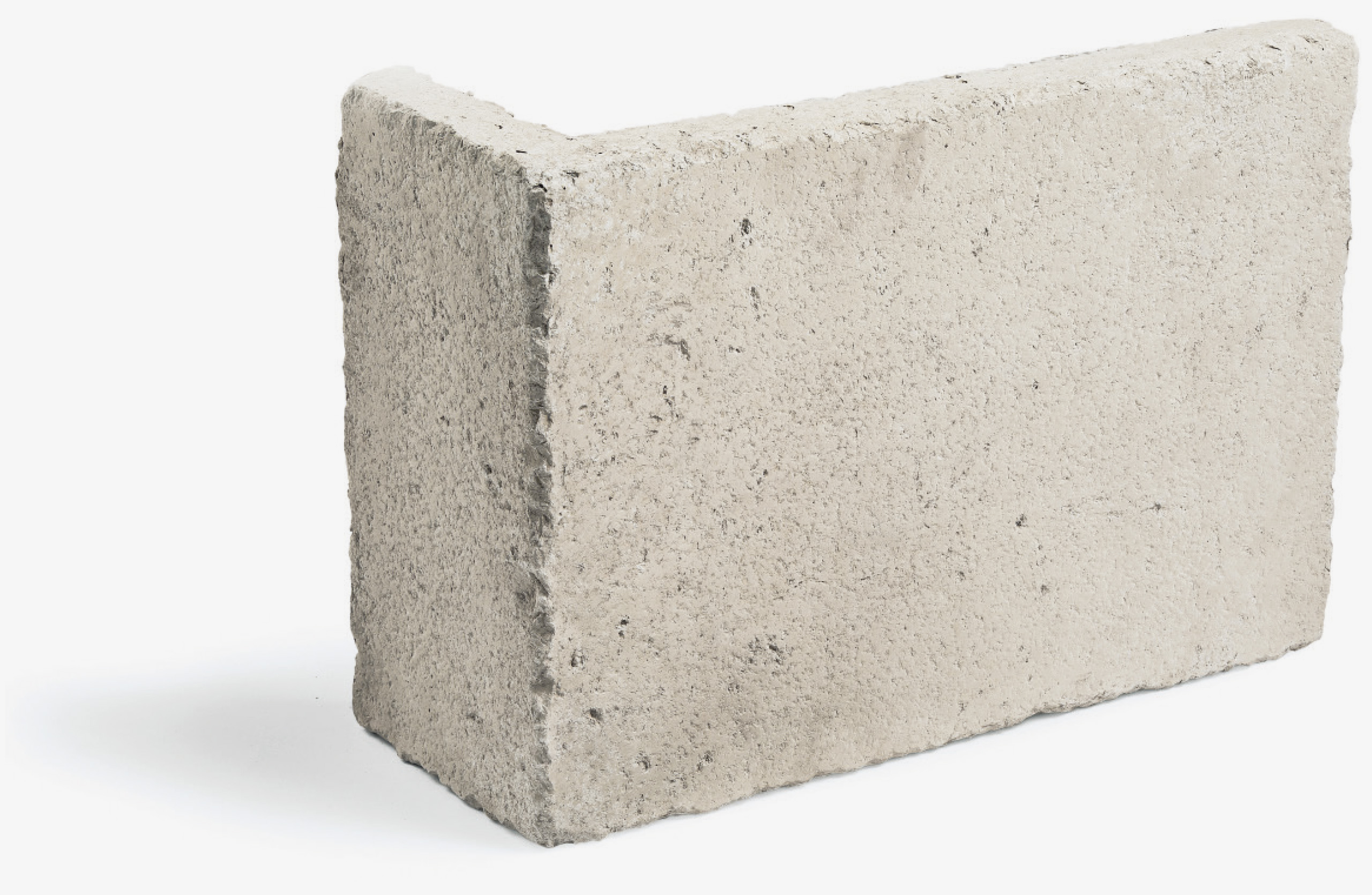 B | Bianco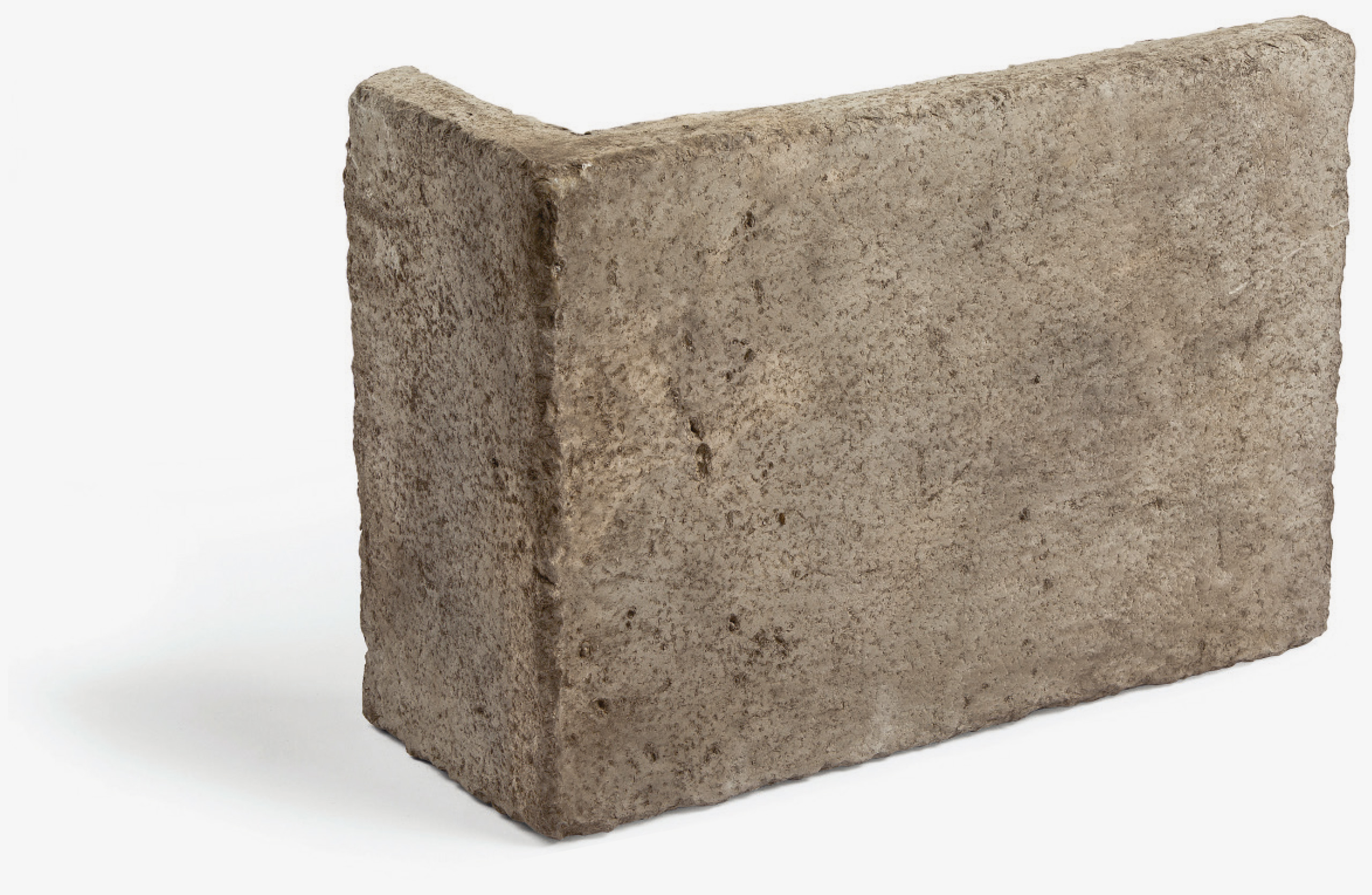 G | Grigio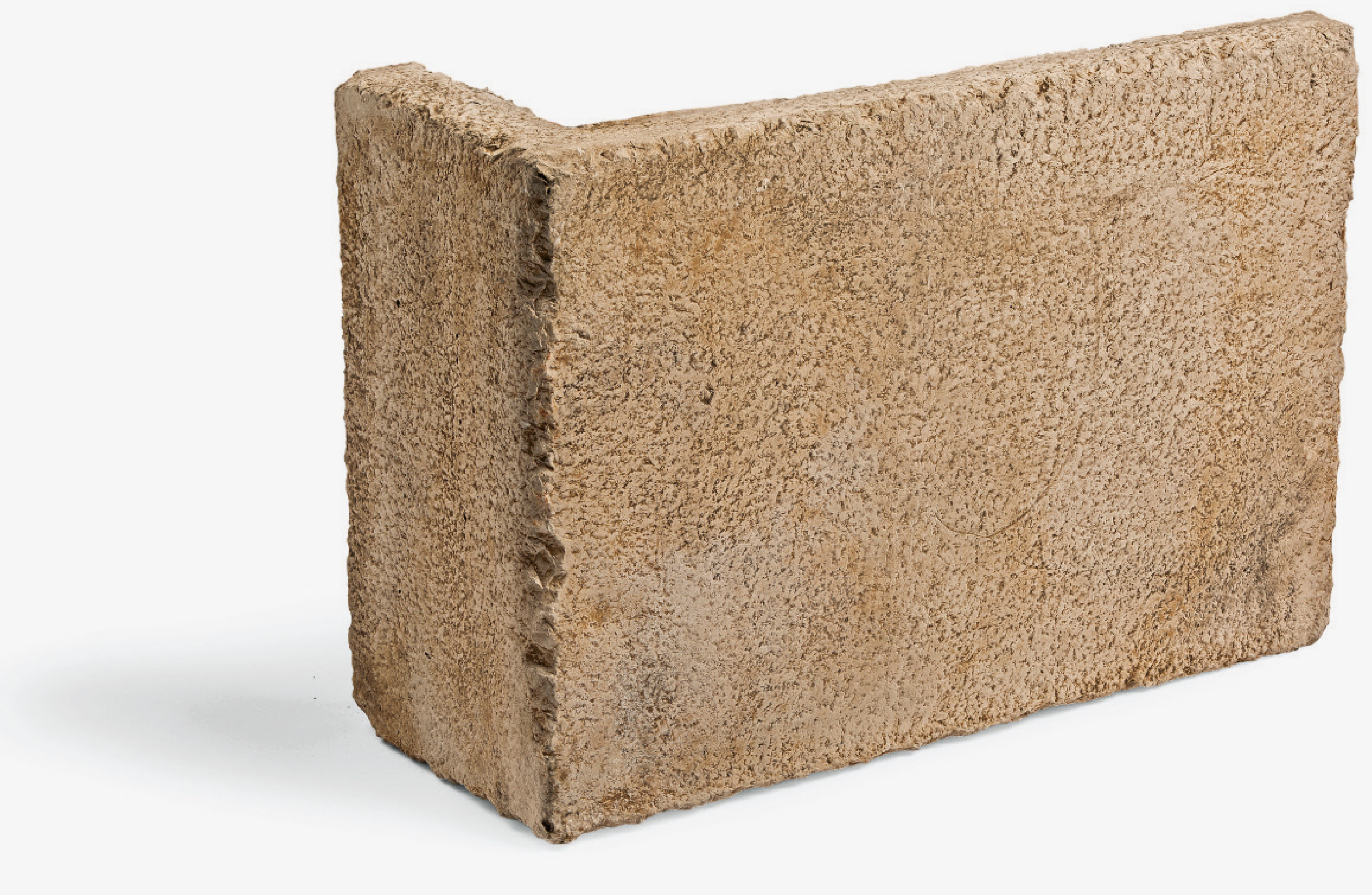 M | Marrone
ALSO OF POTENTIAL INTEREST
PROJECTS
EXCLUSIVE WALL SOLUTIONS
A diverse collection of European designs interprets the charm of stone in different architectural styles and construction types.
TECHNICAL AREA
GUARANTEED SYSTEMS
Our integrated systems meet high performance standards in terms of security, durability, anti-seismic capability and eco-efficiency, even on external insulation.