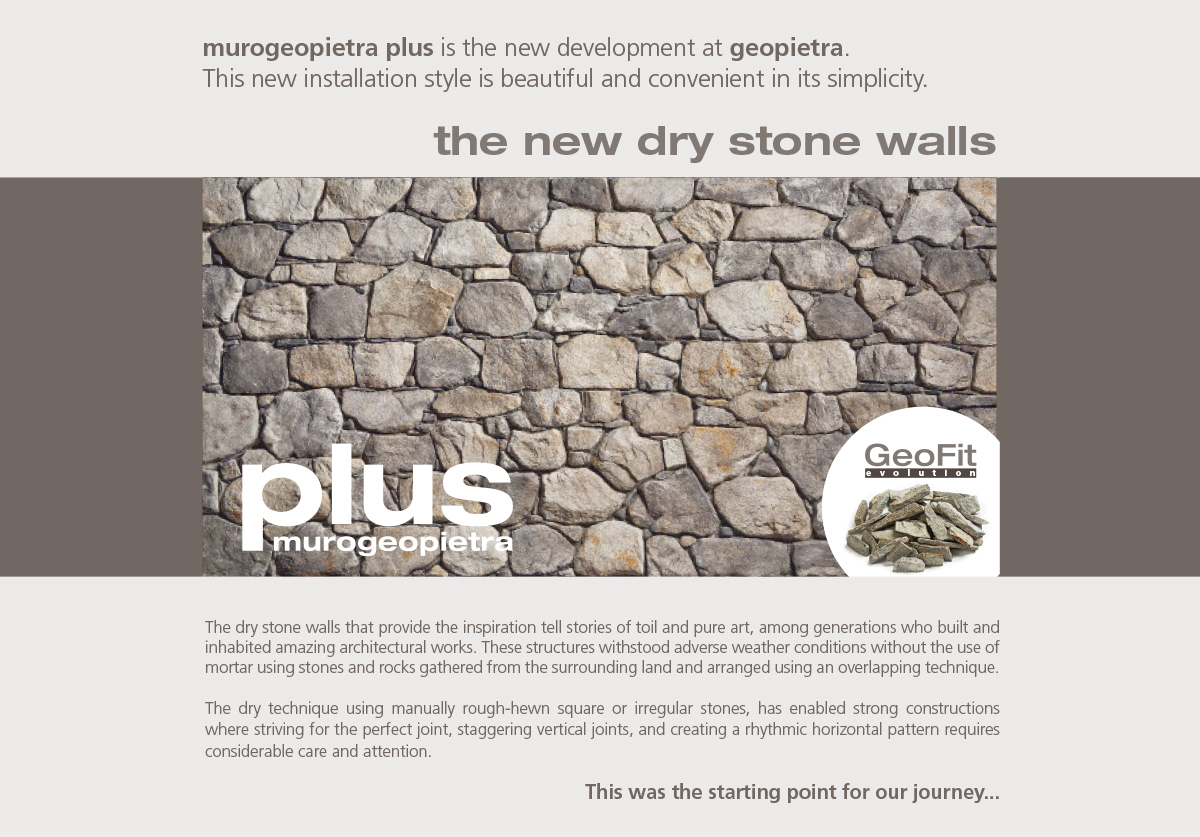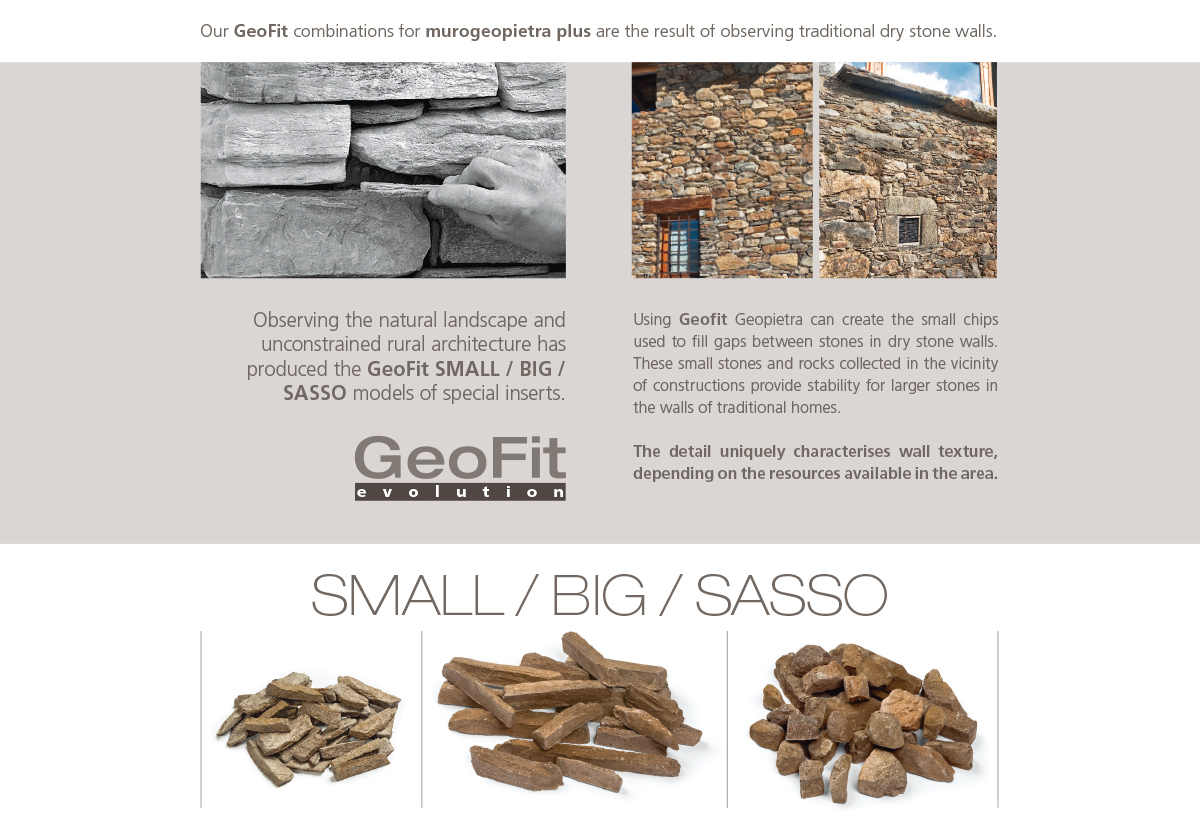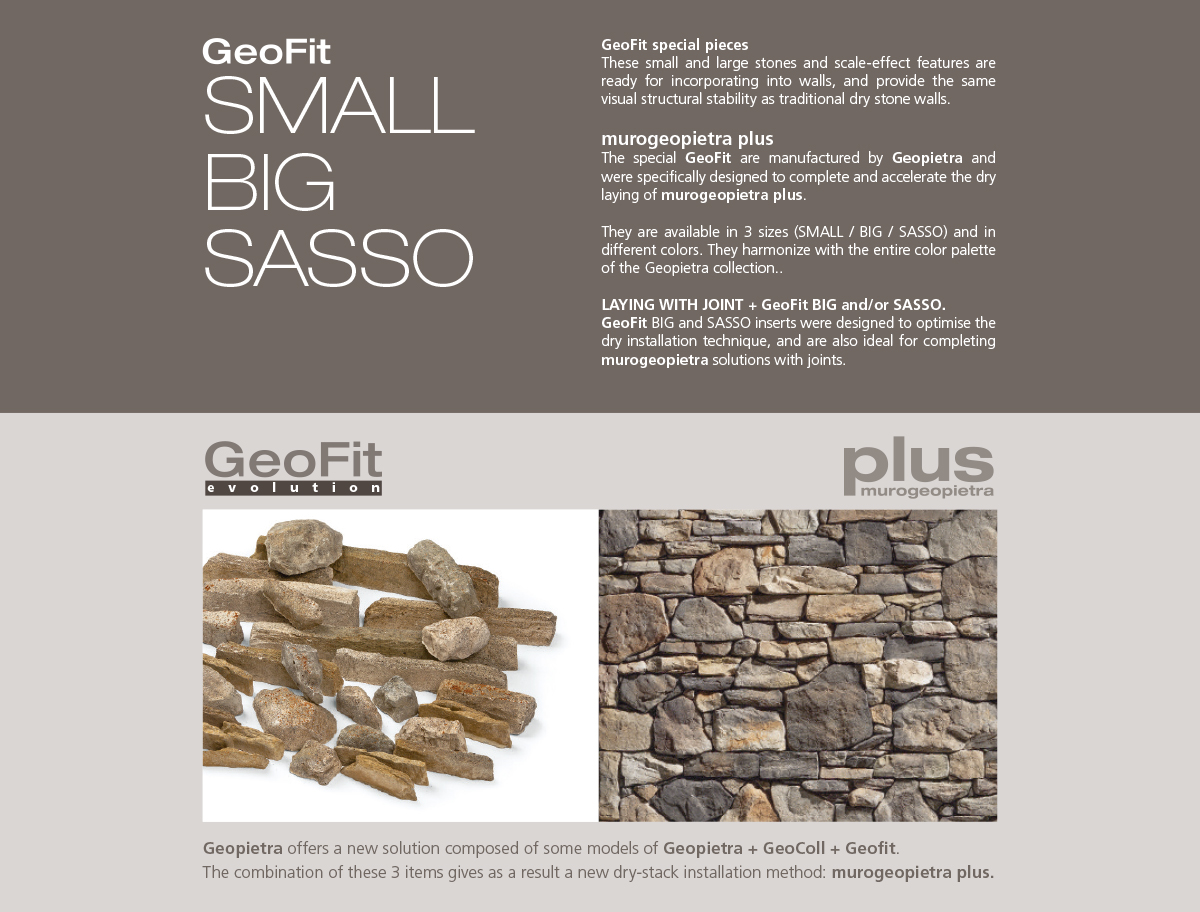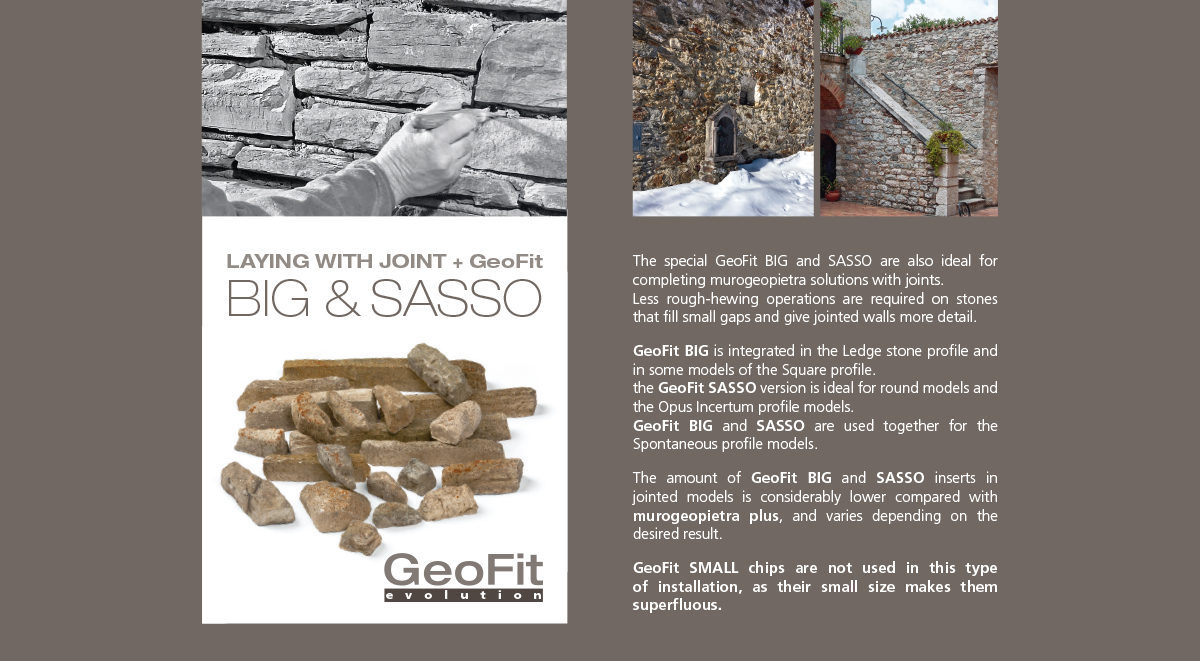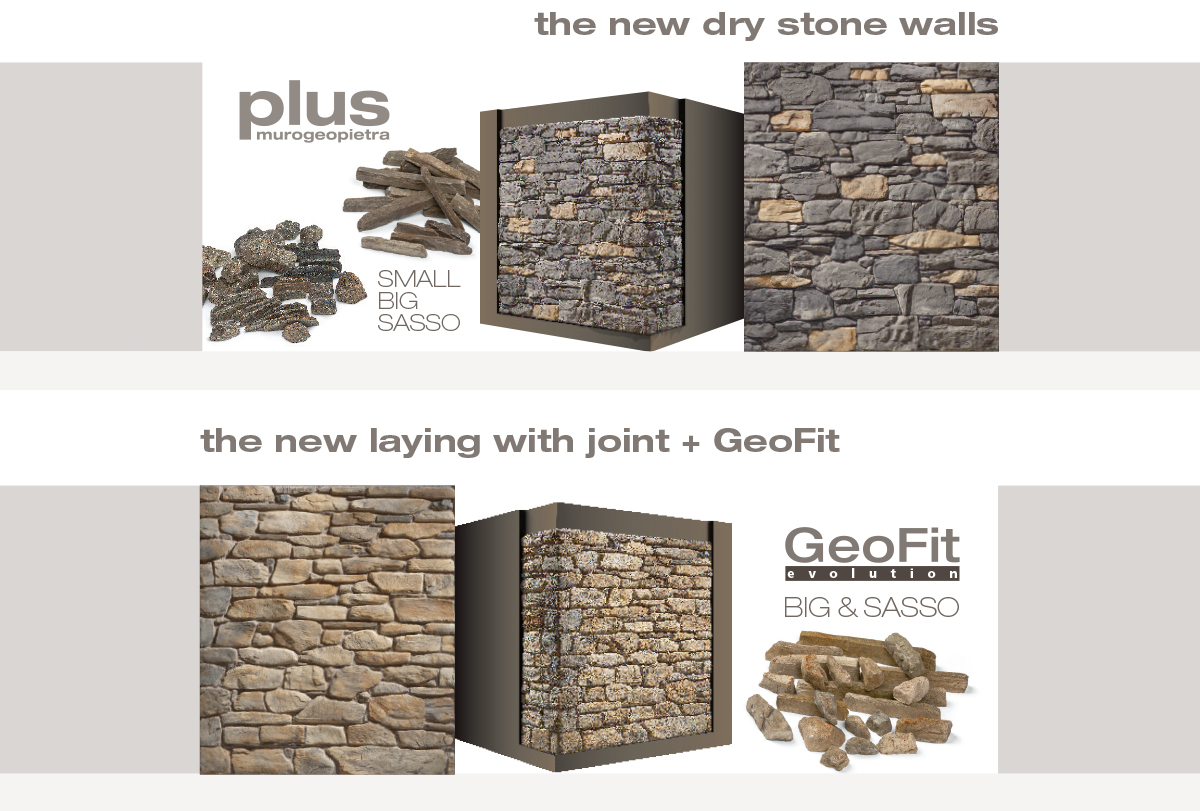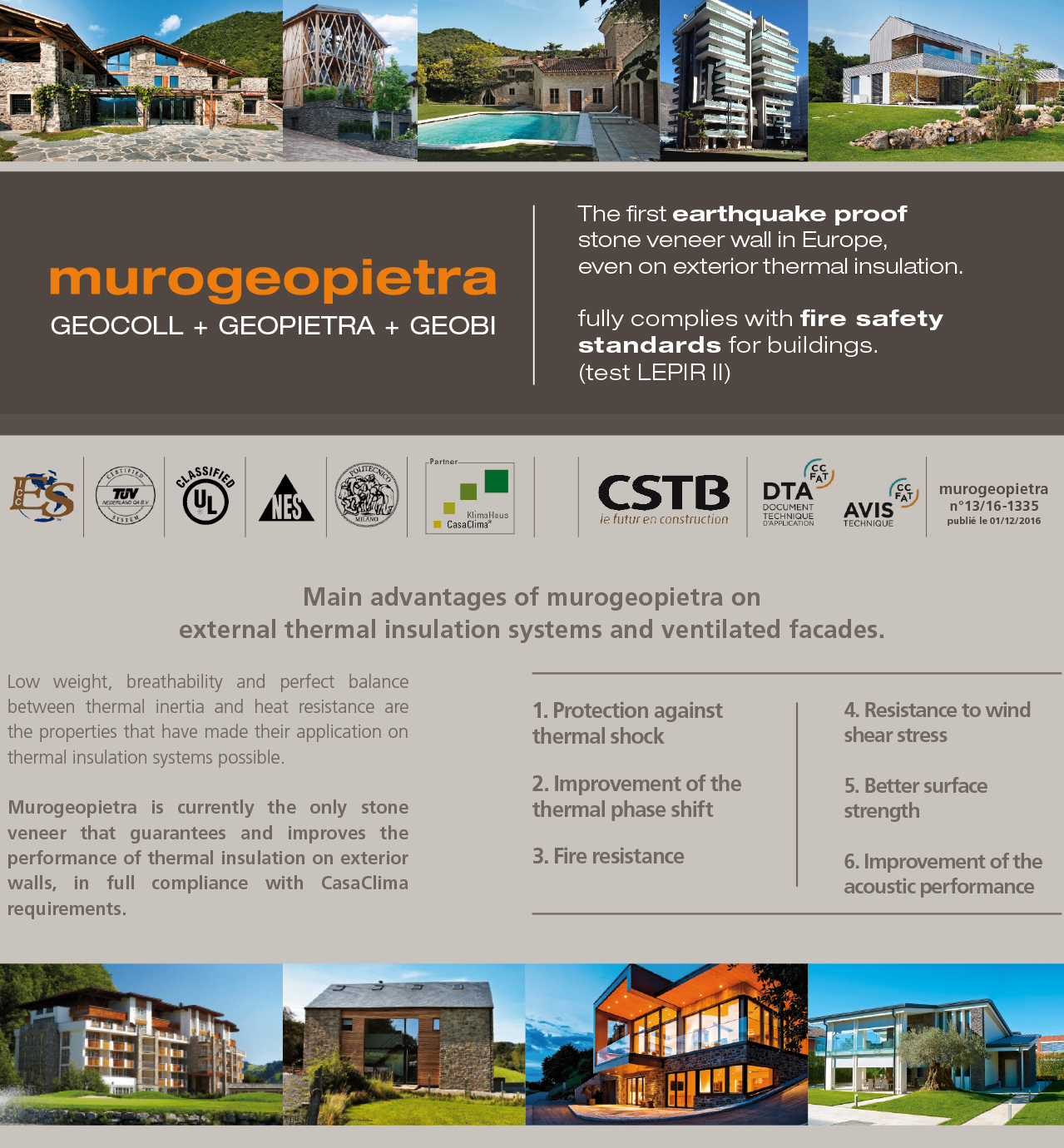 CSTB  - Test Eurocode 8 / Quake proof according to the UNI EN 1998-1 standard. FRANCE July, 2016.
 

CSTB  - Test LEPIR II / Propagation of fire outside façades for buildings subject to specific regulations. FRANCIA Agosto 2018.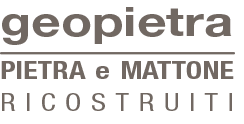 GEOPIETRA creates the most believable eco-friendly manufactured stone veneer in the world. Rigorously made from natural raw materials, each stone is coloured manually and transformed painstakingly into a highly crafted product, which is always unique. It is then laid skilfully to achieve excellence with an inimitable aesthetic result.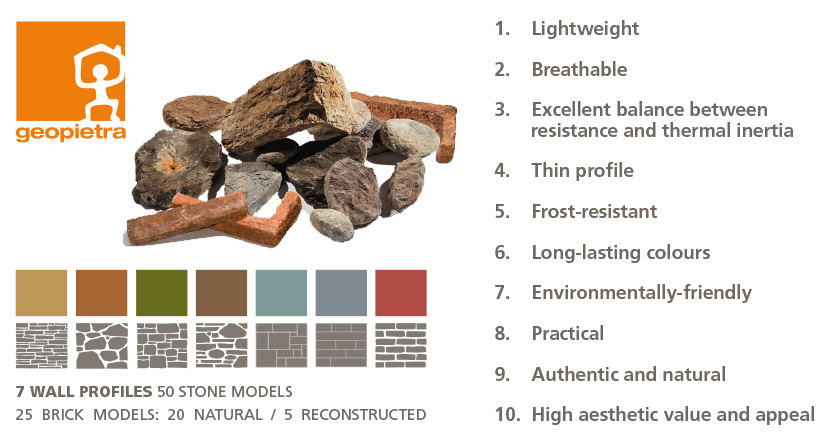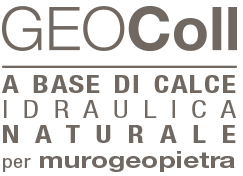 Murogeopietra is marketed as a single integrated system. It uses the Geocoll levelling glue system, state-of-the-art laying of the GEOPIETRA cladding on a previously prepared substrate and the application of the GEOBI two-component mortar. All these materials have been developed in complete synergy according to modern construction requirements.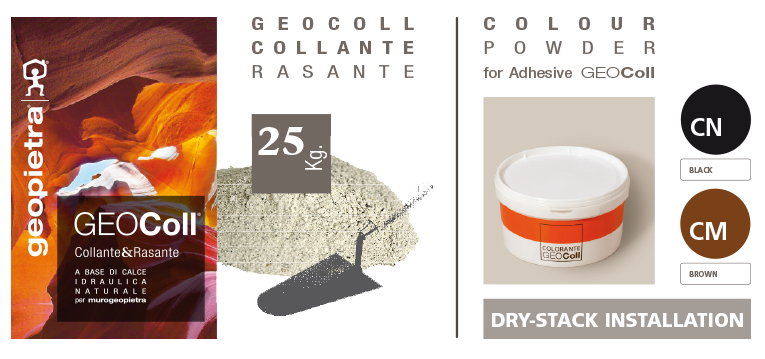 GeoBi is an innovative two-component (dry/wet) mortar that is ideal for finishing Geopietra manufactured stone veneer; it is entirely natural and suitable for indoor and outdoor use. The characteristics of GeoBi mortar are similar to those of Geopietra manufactured stone veneer, which gives even technical features to the finished masonry. The wall is lighter, breathable and its composition is even. It comes in 6 colours and 2 particle sizes. GeoBi is extremely versatile and meets a variety of styles – from rustic to smoothed texture.