Andermatt Swiss Golf Course: hight level Teeing Off
Andermatt Swiss Golf Course: hight level Teeing Off
In the heart of the Orsera Valley  in Switzerland, the ambitious project by the entrepreneur Samih Sawiris has revived the old district of Andermatt. Luxury homes, exclusive facilities and numerous outdoor activities have made the Andermatt Swiss Alps a sought-after tourist destination all year round.
Tradition and modernity, technology and sustainability highlight the stylistic and architectural choices for the constructions. All of the homes, be it a studio or a loft apartment, enjoy maximum privacy and have all the comforts of top hotel facilities. Therefore the Andermatt Swiss Alps area isn't just about tourism, it also represents a new economic and social living concept.
The highlight of this impressive project is undoubtedly the famous 18-hole Andermatt Swiss Alps Golf Course, magnificently set within an area measuring 1.3 million square metres, with its length stretching 6340 metres, and flanked by the Reuss river. The area also has 52 different stretches of water, 44 species of butterfly, and 24 species of bird. Credit for the stunning design goes to the architect Kurt Rossknecht, who has set the greens perfectly within the natural surroundings and landscape of the alpine valley. Indeed it's no coincidence that the course won the title of best course in Switzerland in 2016 and 2017, as awarded by the World Golf Awards.
Of no less importance for golfing clients is the luxurious SWISS HOUSE clubhouse designed by the architect Kurt Aellen, which is top of the class for style and hospitality, and a fitting 19th hole for refreshments after a round. A stunning view can be enjoyed from the clubhouse all year round, and the various sporting activities viewed throughout the seasons. When the snow arrives the golf makes way for cross-country skiing.
The Geopietra Wall Valdostano model installed using a dry technique accentuates the sharp linearity of the construction, outlining and enhancing the pillars of the large verandah. In accordance with the design requirements, the light grey shade of the Geopietra Wall Valdostano model fits beautifully into the natural setting, matching perfectly with the hues of the landscape. Geopietra Wall has made it possible to create a highly efficient building envelope, enabling the use of a dry construction technique with ventilated walls. The designer was provided with an excellent alternative to traditional construction methods, in the form of advanced solutions that improve safety and living quality, without losing out on aesthetic appeal and the charm of stone.
In this article: Geopietra Wall VALDOSTANO model.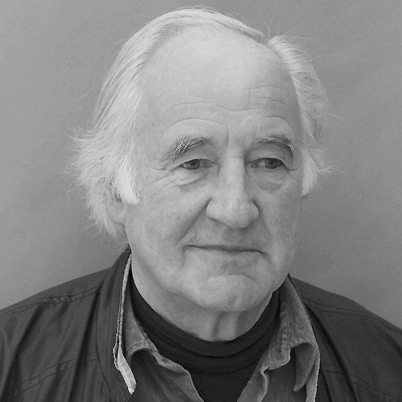 History
In 1968, I and four other independent architects, Franz Biffiger, Urs Hettich, Daniel Reist and Bernhard Suter, joined to form arb. Our merge was motivated by having a common belief in "industrialized construction" inspired by models from Konrad Wachsmann, Jean Prové or Fritz Halle. The name arb (Arbeitsgruppe für rationelles Bauen) can be translated to "Rational Construction Work Studio". In this spirit, major projects such as the school house building system CROCS in Neuenegg, the Freie Gymnasium in Bern and the signal tower Ulmizberg in collaboration with Jean Prouvé were completed. In the seventies, an economic downturn disrupted the industrialization efforts. As a result, we continued building in a more conservative style, but with continued success. I headed the partnership at arb for 25 years as chairman. In 2011 I passed my position to the next generation and continued my work in the newly established consulting firm Kurt Aellen Ltd. I have integrated the former branches arb East and arb Morocco into Kurt Aellen Ltd. into which I recently also established a work partnership with the Umbra Office which is led by three partners.

Career
1957 - 1962: Architectural degree at Ecole Polytechnique EPUL, University of Lausanne
1960 - 1965: Assistant and Project Manager with Prof. Hans Brechbühler, Bern and Lausanne
1965 - 1968: Project manager for schools and industrial building projects in two private offices in Algiers
1968 - 2011: Co-founder and later Chairman of arb Bern heading the organization and management of numerous architectural competitions in Switzerland and Europe
1995 - Present: Founder and Manager of arb East in Vietnam Hué, Saigon and Hanoi
2000 - Present: Founder and Manager of arb Morocco, Casablanca
2011 - Present: Founder and present Chairman of Kurt Aellen Ltd.

Other Activities
1968 - 1972: Founded Aktuell Gallery in Bern and Geneva with Chrisitan Megert led by Sylvia Aellen
1970: Installation of the Jean Prouvé Exhibition at the Kunsthalle Bern
1982: Visiting Professor at the Ecole Polytechnique EPUL, University of Lausanne
1983 - 1989: President of the Cantonal Commission for Art and Architecture
1997 - 2005: Visiting Professor at the IUAG, Institute of Architecture at the Geneva University
1998 - 2002: President of SIA, Swiss Society of Engineers and Architects
---