Incorrect dotted pattern application of the Geocoll® adhesive
Spread Geocoll® over the entire base of the panel as with all other models, and not in a random dotted pattern. Installation must always be implemented with a double wet-on-wet application, spreading the Geocoll® on both surfaces and sticking the stone to the base using pressure and small sideways movements to ensure perfect adhesion. Lack of adhesive makes the work flimsy and thermal expansion and knocks will almost inevitably cause breakage.
Even an application of several square metres on the installation base, with a layer of a few mm of Geocoll® and the stone fitted immediately, is the wrong procedure.
Pieces installed in the first few minutes will adhere perfectly, but as time passes the coat will undergo initial shrinkage, making the base fragile and at risk, with the possibility/certainty that the stone subsequently installed will detach.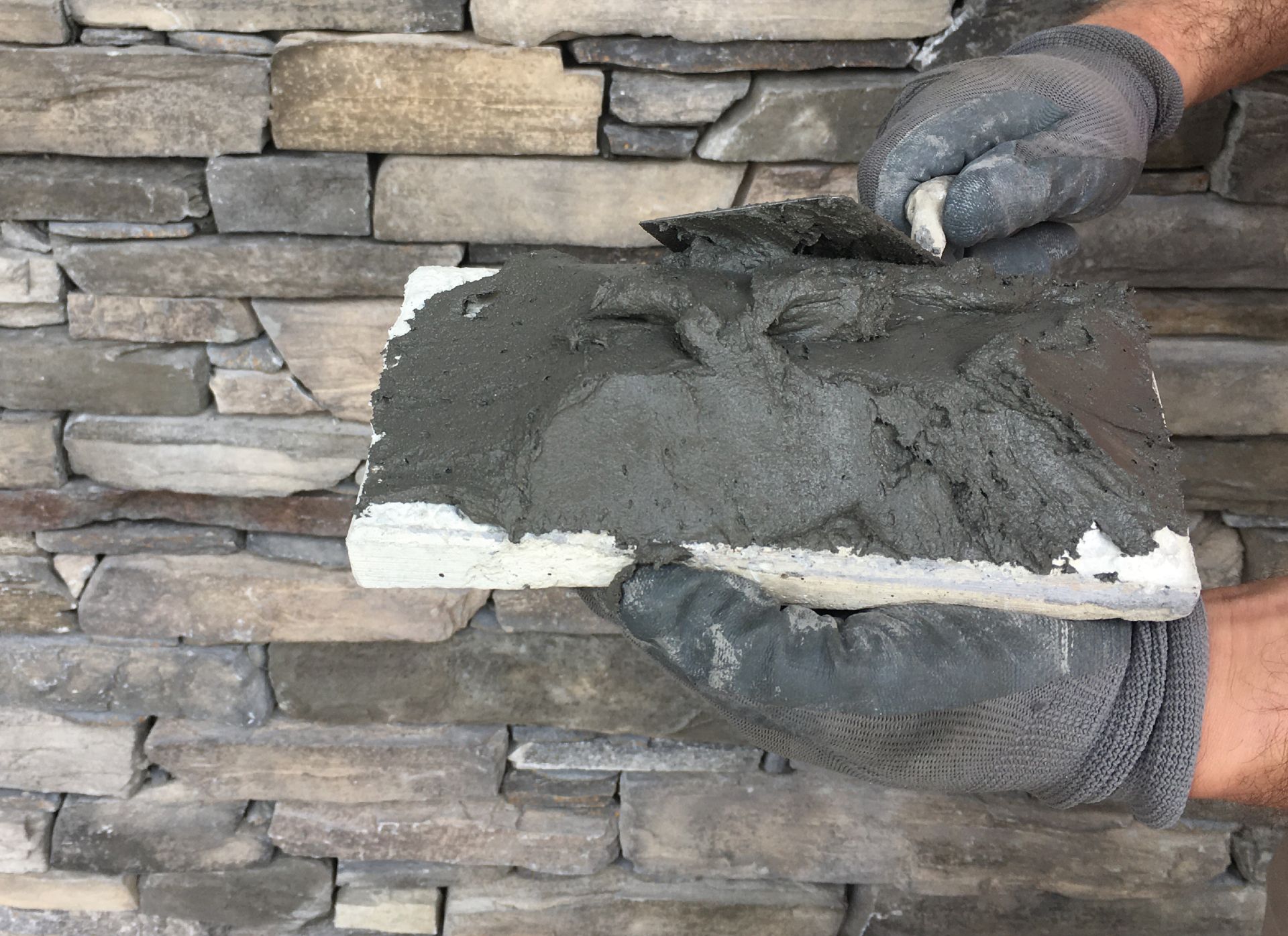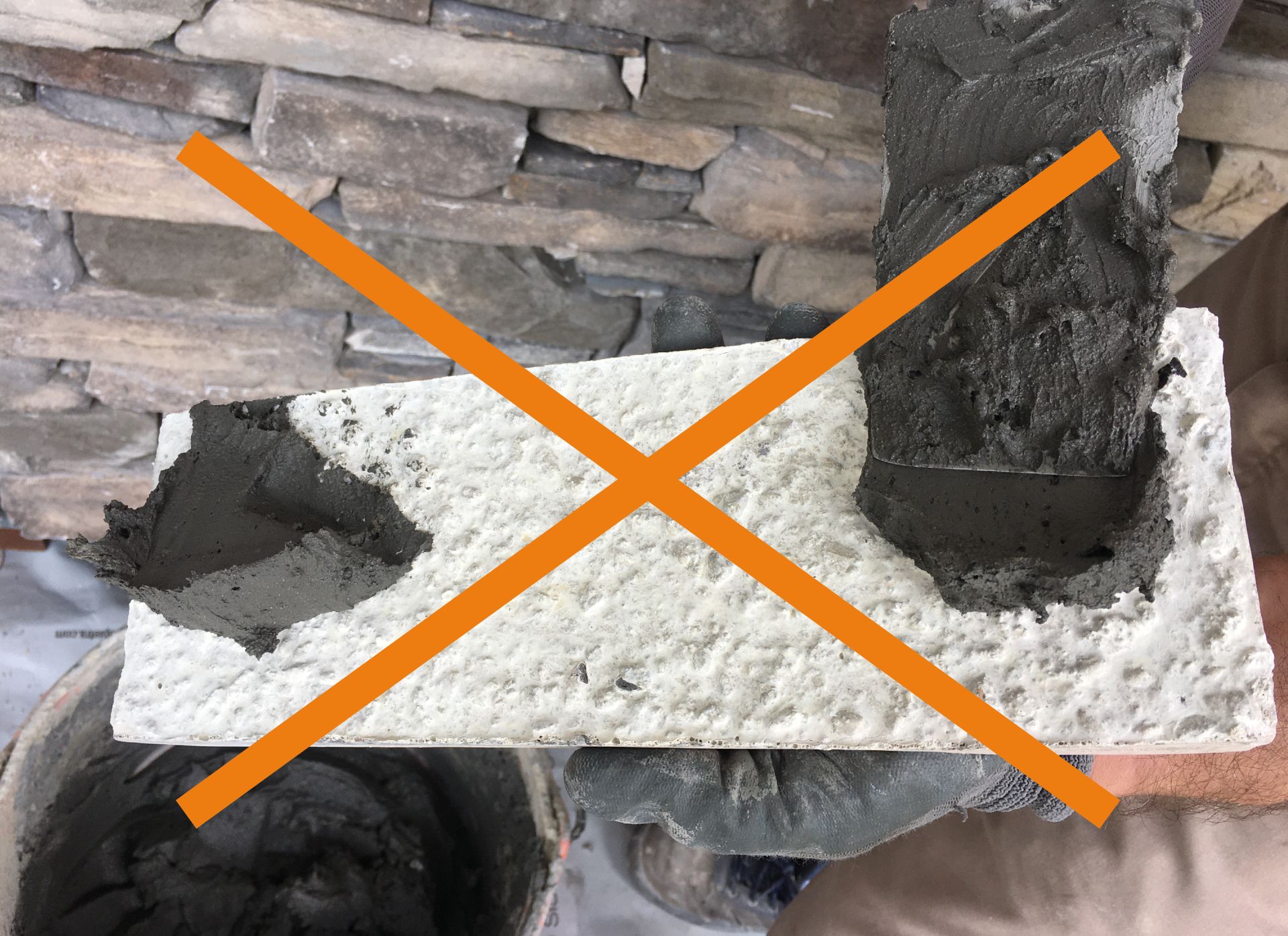 INSTALLATION OF THE GEOCOLL® ADHESIVE
1 - Make sure the Geocoll® Adhesive has the right Density
2 - Spread Geocoll® over the entire back of the stone
3 - Also Apply a thin layer of Geocoll® to the wall, using a wet-on-wet technique in order to obtain a perfect adherence
4,5,6 - Avoid spreading adhesive only dotted here and there, that could create cracks or detachment due to the thermal expansion.