A childhood dream turned into reality
A childhood dream turned into reality
The architect Stefan Rier has chased the happiness of romping through the hay as a child with the renovation of a historic residence in the centre of Siusi allo Sciliar in the province of Bolzano.
The architecture is reminiscent of mountain homesteads, with a solid stone base and timber structure built over three floors around windows and balconies. Very different emotional and structural factors have been combined in the architectural design of this residence. Tradition and an understated feel to the exterior guard the cosiest and most intimate part of the house. The exterior envelope is the most traditional aspect of the house, and communicates with the old town centre in line with rural architecture. The interior violates all design rules, with imaginative colours that express the personality of the inhabitant.
The starting point is here, expressing closeness to the land, whose roots give rise to the ethereal timber structure over three floors.
The massive dark stone base on the first floor is made with the BLUMONE model, with the long serrated shape typical of the location. Murogeopietra covers the cladding and protects the construction from thermal shock due to sudden atmospheric changes. Frost-tested and tried in the most varied climates, maximum living comfort is ensured thanks to excellent breathability.
The fantastic paradoxical interior shows the creative use of views and varying levels. Private areas are situated in suspended cubes in free space inspired by a hub for exchanges and making connections. The eyes can scan 12 metres from the living room along the full height, with views and intersections reaching to roofing beams!
In architecture NOA reproduces the endless stories of dwellings, taking the time to listen and understand a location, feel its atmosphere, become involved in local situations, in order to start thinking, planning and designing.
The Messner Haus design is a finalist in the World Architecture Festival 2018, the eleventh edition of an international award that will take place in Amsterdam this year.
In this article: murogeopietra BLUMONE model
Arch. Stefan Rier - Arch. Lukas Rungger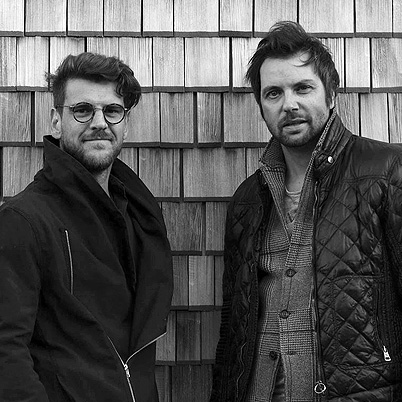 The company NOA was set up by Stefan Rier and Lukas Rungger in Bolzano and combines international inspiration with local identity. The name stands for Network of Architecture, and the architects describe what for them is a fundamental concept - teamwork. NOA is a network of creative individuals who are open to communication and experimentation. A multidisciplinary team not only designs buildings but also develops stories, and the result is a passionate production.