Résidence La Cordée
The old tourist accommodation which has been completely refurbished by the architecture firm TEMA of Sallanches is in the popular area of Plaine des Praz, in the Chamonix valley. Residence La Cordée has 80 luxury apartments built on a lush green plain and looking onto a peaceful lake. Its exceptional position enables a 360° view of Mont Blanc and the Brévent/Flégère mountains, creating an exclusive location and an oasis of tranquillity.
The new complex has 8 connecting buildings, each with 2 to 4 floors, and almost 7000 m² of space on 1.8 hectares of land. The underground parking covers 3000 m². The architects chose the murogeopietra Rivarolo model to decorate the building façades. The warm shades of the stone and the sophisticated dry installation technique embellish the surfaces in a playful rhythm, alternating with the design of the balconies and large windows. Opting for natural colours and materials enables this large structure to blend perfectly into the surrounding landscape. Residence La Cordée also meets luxury comfort and energy saving criteria through the use of the guaranteed mastrosistema solution. The murogeopietra cladding brings important benefits to the EPS insulation system, in terms of breathability, resistance to thermal shock, and resistance to fire and wind.
Apartments have from one to six bedrooms, eight attics sit atop the tallest houses, and they are all made of high-end materials that create the atmosphere of the contemporary alpine lifestyle. The decor and furnishings were chosen by each owner during the building stage, giving each house a personal touch. The luxury services at Résidence La Cordée include an indoor heated swimming pool, sauna, Turkish baths, gym, and even a climbing centre. There's also a comfortable lounge with a large fireplace for relaxing after a full day in the mountains. In addition to underground parking, each apartment has a large storage area for skis and a boot dryer.
In this article: murogeopietra® RIVAROLO model
https://cardea-invest.com/current-developments-2/la-cordee-chamonix-mont-blanc/
http://tema-architectes.com/collectif-chamonix/
Photo by: http://lacordee-chamonix.com/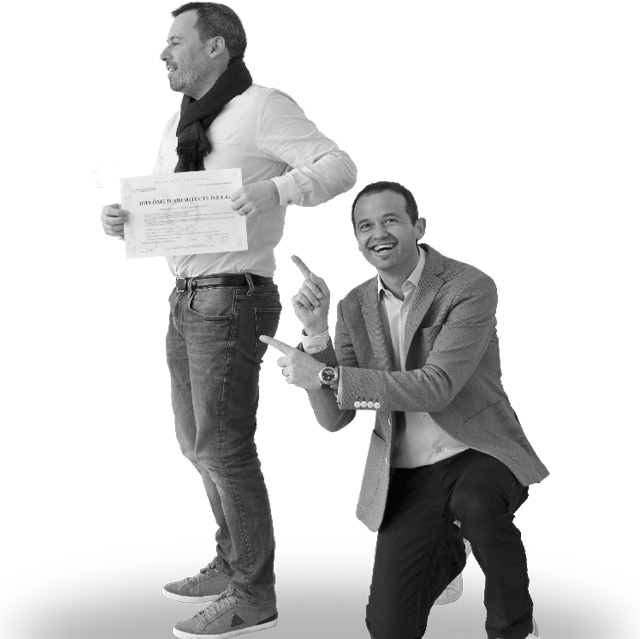 BIO-ARCHITECTS
TEMA architects. Adrien GALVIN and Franck BOSCH established Tema in 2005.
The 4 letters stand for TE.rritoire M.ontagne A.rchitecture, and represent a shared passion for the architecture we develop around Mont Blanc, and sometimes elsewhere. Driven by their traditional understanding of ancestral mountain habitats and modern, contemporary culture, they strive to make every living lifestyle idea possible and harmonious, with experience gained through more than 200 projects.
tema-architectes.com
tema-architectes.com/collectif-chamonix/