The "best public spa in Europe" celebrates 10 years of life with Geopietra walls.
The "best public spa in Europe" celebrates 10 years of life with Geopietra walls.
The spectacular Asia SPA Leoben extends over 28,000 m² and owes its oriental atmosphere to twinning between the town of Leoben in Austria and Xuzhou in China.
As part of this long-standing partnership, the original concept intended to create an architectural design that could retrace the know-how of both cultures and blend them into a unique, harmonious theme park, the result being a multi-faceted architecture combining European functionality and traditional stylistic elements from Asian culture. Embedded in an extremely attractive spot on a bend of River Mur, Asia Spa Leoben is ideally set amidst beautiful greenery, yet close to the old town centre, just a five-minutes' walk from the city's main square.
Asia SpA Leoben was crowned as the "Best public wellness centre in Europe". The oasis for bathing is a sophisticated combination of offers for leisure time, wellness, entertainment and relaxation. The spring waters in Upper Styria are heated to 34°C, providing a unique experience and a regenerating journey through the relaxation techniques of the Far East. The impressive complex features pavilions and courtyards that are reminiscent of Chinese architectural elements, the supple charm of curtains, the lightness of the wooden pagodas, the solemnity of the ancient temples.
With its vibrant light earthy shades, the murogeopietra SCAGLIA model decorates the modern screens that shield light streaming through large windows. The elegant dry installation without stone grouting takes us through rooms ornately decorated with carvings, floral designs and winged dragons and onto more peaceful rooms where mind and body reach perfect balance.
In this article: murogeopietra P16 SCAGLIA.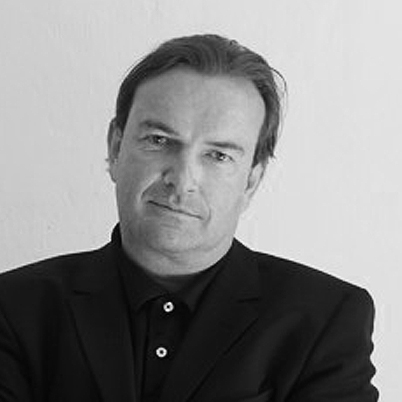 Graduated in Civil Engineering and Architecture from TU Graz in Austria. He participated in numerous workshops and studies with Zaha Hadid, one of his main sources of inspiration. He collaborated with the Graz-based Szyszkowitz-Kowalski architectural firm for many years. In 2005 he opened his own architectural firm "SCHULZ-ARCHITEKTUR" in Graz.
"Teamwork is our major guarantee of success. In recent years, we have been able to develop our collaboration with Austria's  most renowned experts in this industry, namely in the design and development of major tourist projects in Austria and abroad".
Sustainable architecture that understands how to manage resources available responsibly, by combining spatial qualities and cultural requirements – a synthesis of technological engineering and socio-political value-oriented "requirements". Marcus Schulz architecture encompasses bold creativeness and cross-industry skills, all targeted to find form and function as an expressive and emotional progress.