STRIKER
discreet, perfect with stone, suitable for all settings, equally elegant for interior use.
Stainless steel base and casing that can be adjusted in depth to suit the various thicknesses of Geopietra manufactured stone veneer. To be wall mounted using Geocoll levelling glue prior to cladding, it does not require any recesses.
The depth of the box in stainless steel can suit the various thicknesses of Geopietra stones but not that of Terrakotta bricks.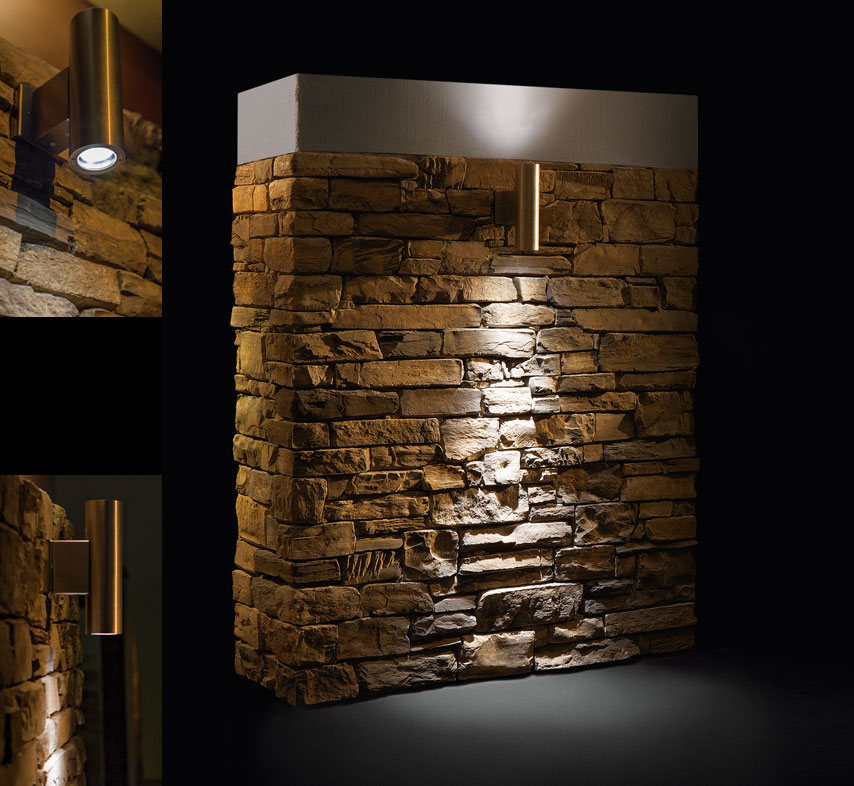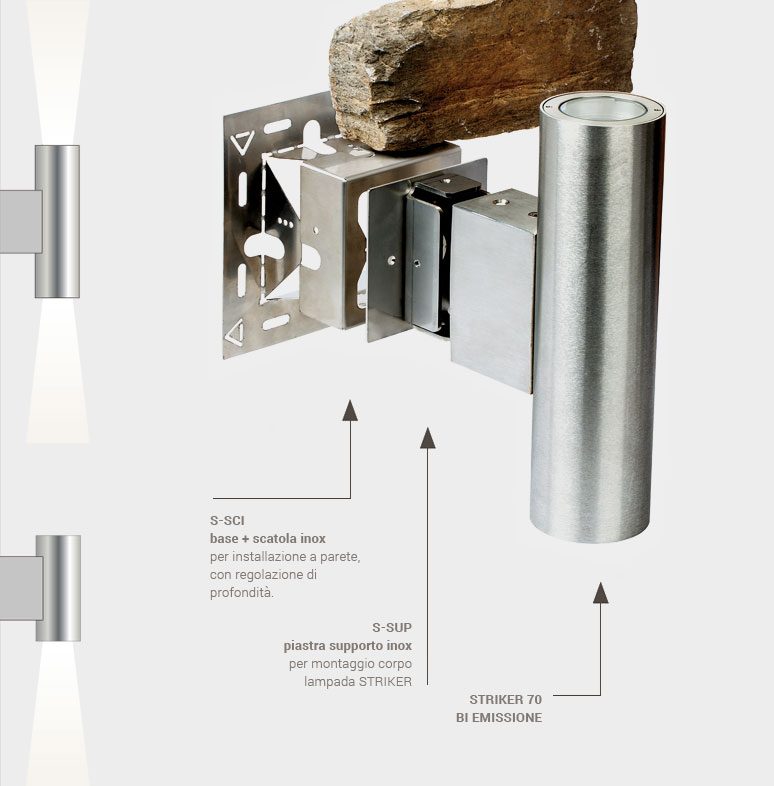 S-SCI
Stainless steel base and casing for flush wall mounting with depth adjustment.
S-SUP
Stainless steel supporting base for mounting the STRIKER lamp body.
STRIKER 70 | DUAL EMISSIONE
STRIKER 70 | SINGLE EMISSIONE
Wall-mounted fixture.
Lamp body made of AISI 316L 1.5mm thick stainless steel.
AISI 316L stainless steel closing ring, entirely retractable into the frame thanks to a screw-in locking system with a plastic key.
Clear transparent 4.5mm thick toughened glass diffuser.
O-ring seal.
Optics for 10°, 25° or 40° light beam aperture.
Powered by a cable gland.
IP 68 quick-fit coupling for connection to the mains inside the base (included).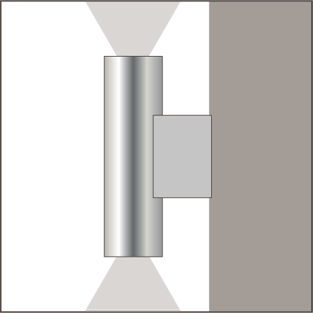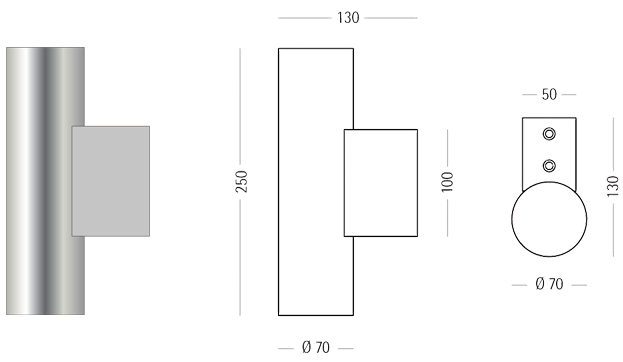 STRIKER 70 | DUAL EMISSION
S-STR 250 2x4W 15
S-STR 250 2x4W 30
S-STR 250 2x3x1W 10
S-STR 250 2x3x1W 25
S-STR 250 2x3x1W 40
White LED light 3000K 2x4W 230V 15°
White LED light 3000K 2x4W 230V 30°
White LED light 3000K 2x3x1W 10° - 230V power pack included
White LED light 3000K 2x3x1W 25° - 230V power pack included
White LED light 3000K 2x3x1W 40° - 230V power pack included
ON REQUEST
AVAILABLE
ON REQUEST
ON REQUEST
AVAILABLE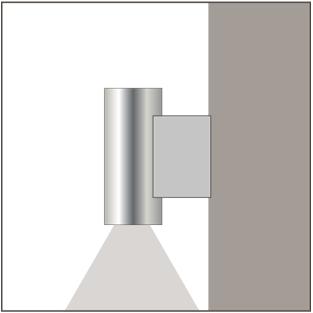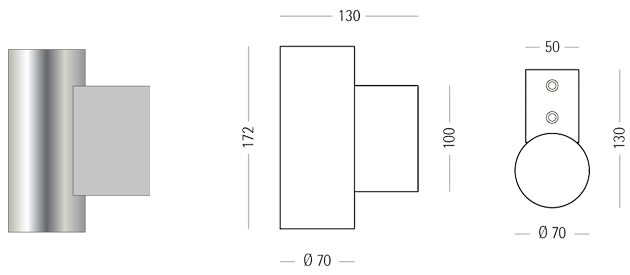 STRIKER 70 | SINGLE-EMISSION​
S-STR 170 4W 15
S-STR 170 4W 30
S-STR 170 3x1W 10
S-STR 170 3x1W 25
S-STR 170 3x1W 40
White LED light 3000K 2x4W 230V 15°
White LED light 3000K 2x4W 230V 30°
White LED light 3000K 2x3x1W 10° - 230V power pack included
White LED light 3000K 2x3x1W 25° - 230V power pack included
White LED light 3000K 2x3x1W 40° - 230V power pack included
ON REQUEST
AVAILABLE
ON REQUEST
ON REQUEST
AVAILABLE