OTTAGONO
Conceived by Isao Hosoe designers, it offers the possibility of creating customized light sculptures.
A stainless steel casing, the depth of which can be adjusted to fit different Geopietra veneer thickness requirements. Wall mounted with Geocoll levelling glue applied prior to cladding, it does not require any recesses.
The depth of the box in stainless steel can suit the various thicknesses of Geopietra stones but not that of Terrakotta bricks.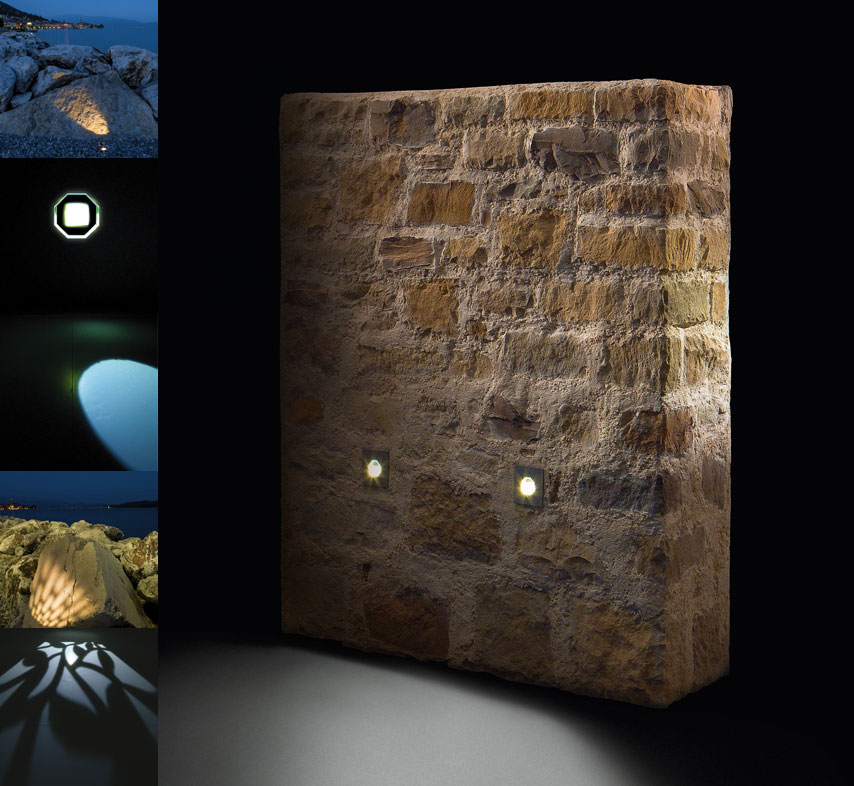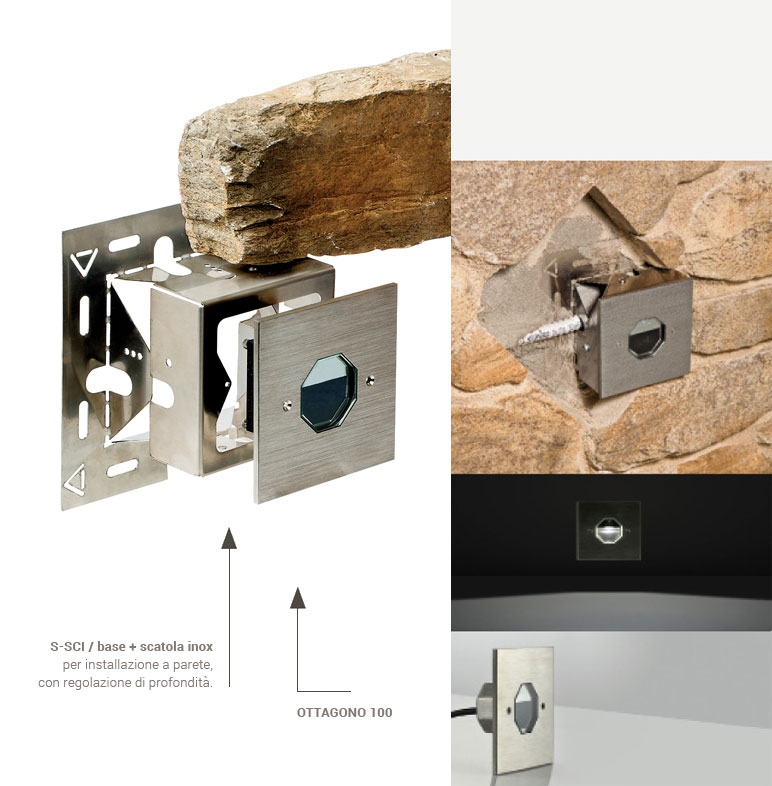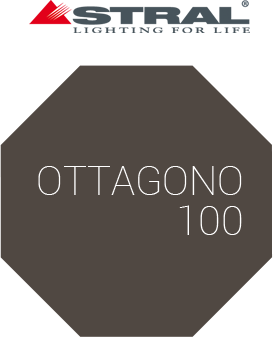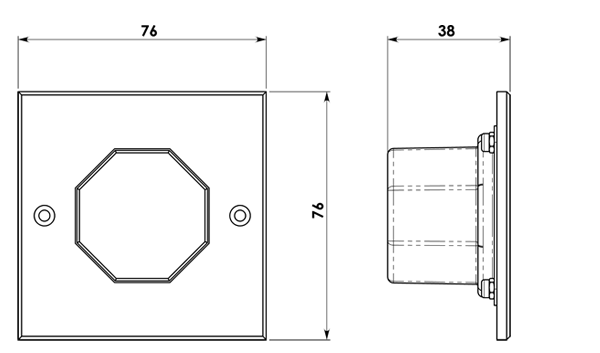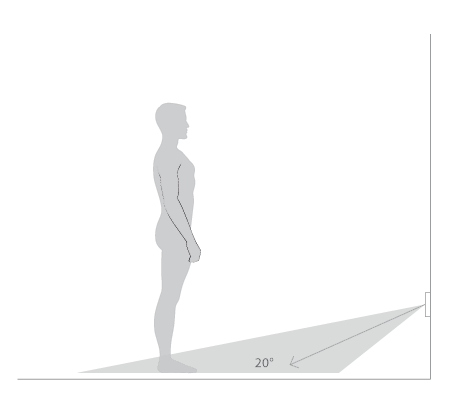 S-SCI
Stainless steel base and depth-adjustable casing for flush mounting with the manufactured stone veneer.
OTTAGONO 100 | with 3W LED LIGHT 45° 3000K FILTER
Stainless steel body in an octagonal shape
AISI 316L stainless steel outer frame, satin finish
Stainless steel screws
O-Ring seals.
Toughened glass diffusor, 6mm thick,
available with a 45° light beam opening.
Optics for standard 20° and 30° light beam opening or interchangeable masks for ellipse, cirle, wave
and brick scenic effects are available on request.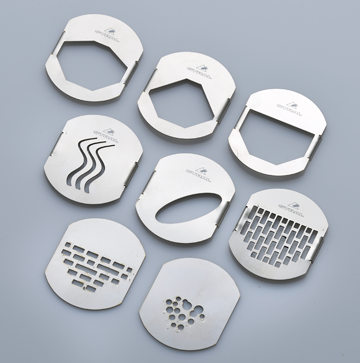 INDICATIVE POWER SUPPLY DATA
OTTAGONO
(N° pc.)
OTTAGONO
Power (Watt)
I out
(mA)

V out
(Volt)

POWER
(Watt)

1/2
3
700
11
6
3/4
3
700
18
12
4/5
3
700
22
15
7/13
3
700
50
36
| CODE | DESCRIPTION | |
| --- | --- | --- |
| S-SCI | OTTAGONO 100 with 1-3W LED light, 45° 3000K filter | AVAILABLE |
| S-OTT 1-3W 45 | OTTAGONO 100 with 1-3W LED light, 30° 3000K filter | ON REQUEST |
| S-OTT 1-3W 20 | OTTAGONO 100 with 1-3W LED light, 20° 3000K filter | ON REQUEST |
| S-OTT 1-3W E | OTTAGONO 100 with 1-3W LED light, ELLIPSE 3000K filter | ON REQUEST |
| S-OTT 1-3W C | OTTAGONO 100 with 1-3W LED light, CIRCLES 3000K filter | ON REQUEST |
| S-OTT 1-3W O | OTTAGONO 100 with 1-3W LED light, WAVES 3000K filter | ON REQUEST |
| S-OTT 1-3W M | OTTAGONO 100 with 1-3W LED light, BRICK 3000K filter | ON REQUEST |